In 'Extraction 2' on Netflix, Chris Hemsworth plays Tyler Rake, a skilled mercenary hired to rescue a woman and her two children from her dangerous and criminal spouse. After narrowly escaping death in the previous installment, Rake decides to take a hiatus from his line of work and contemplate retirement. As his injuries left him in a coma, Nik and Yaz contemplated pulling the plug and letting him go. Thanks to the quick thinking of Nik, the disaster was averted and shortly thereafter, Rake regained consciousness.
After enduring a grueling mission and sustaining multiple injuries, our hero faces a challenging road to recovery. Just as Rake begins to find some semblance of peace, a mysterious man unexpectedly appears at his doorstep. The enigmatic figure, portrayed by Idris Elba, possesses a proposition that Rake cannot easily dismiss. Curiosity piqued and enticed by the promise of a challenge, Rake reluctantly agrees to hear the man out. As the story ends, the audience unravels the true identity of Idris Elba's character and the organization he represents. With each passing revelation, the stakes are raised, and Rake is once again thrust into a dangerous world of international intrigue and peril.
Extraction 2 Ending!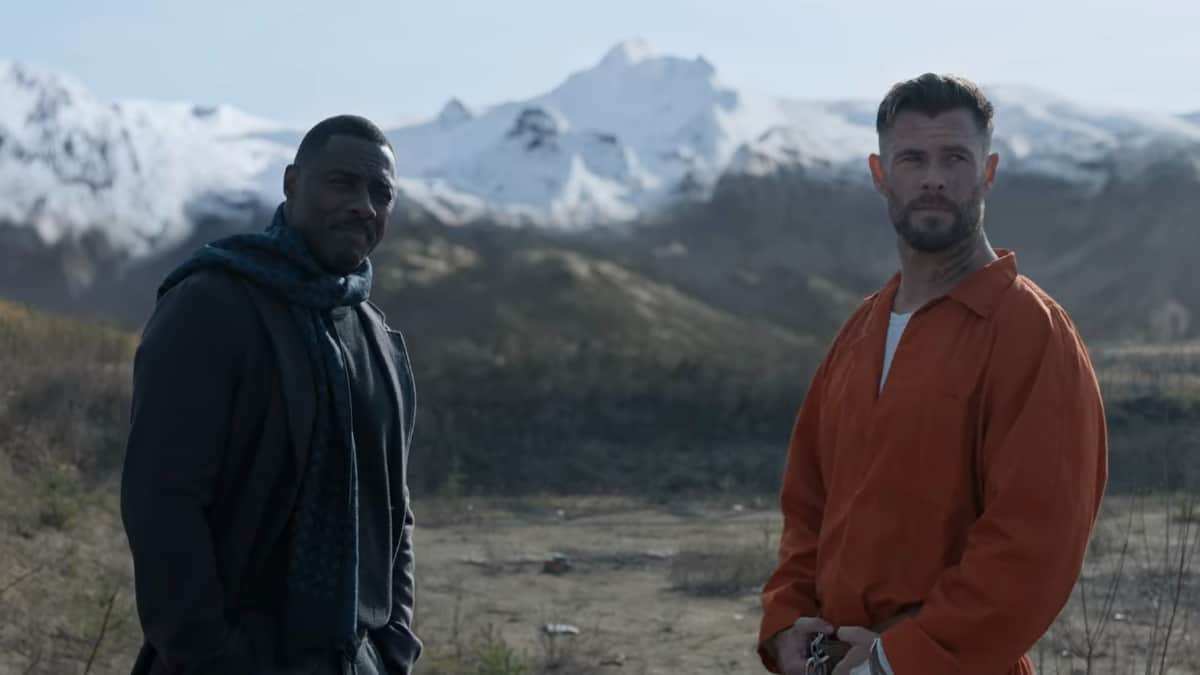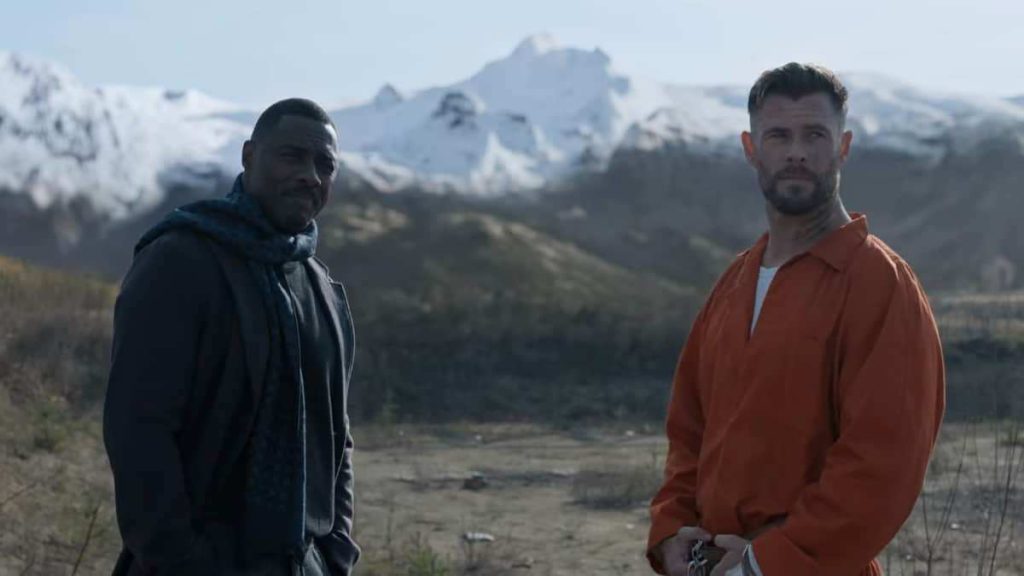 Tyler Rake is given the task of rescuing Ketevan (Tinatin Dalakishvili) (Rake's ex-wife's sister) by Idris Elba's character in "Extraction 2," who plays a mysterious and well-dressed outsider. The events of the movie are started by Elba's character, but neither his name nor his boss is revealed. When he first approaches Rake, he mentions Mia (Olga Kurylenko), Rake's ex-wife, which immediately grabs Rake's attention. This suggests that Alcott has knowledge of Rake's personal life and connections, indicating that he has access to information that the general public may not possess.
Elba's character makes brief appearances throughout the film, giving Rake important information and promising him a new career after the operation is finished. He refers to his boss as a "gnarly motherfucker" and promises Rake that he will enjoy working for them, but he withholds the identity of the company.
Who is Idris Elba's Boss?
Intentionally leaving an opportunity for speculation and fan speculations, the movie leaves Elba's boss's identity unresolved. However, it is obvious that this employer has a lot of sway and clout, as seen by their capacity to plan Rake's escape from jail and their affiliation with Elba's character.
The climactic scene implies that Rake and Nik, his handler, would accept Elba's character's offer and start a new mission for this boss. It paves the way for prospective follow-up chapters and shows that Rake's career as a hired gun is far from ended.
Elba's boss and their organization's specifics are purposefully kept vague, but this adds to the intrigue and builds interest for any upcoming sequels or spin-offs. Audiences are left intrigued and anxious to find out more about this mysterious boss and the perilous tasks that lie ahead for Rake and Nik because of the scenario the filmmakers have created.
Overall, while many details remain undisclosed, the hints provided suggest that Idris Elba's boss is a powerful individual with significant resources and connections. Future missions assigned by this boss are expected to be challenging, potentially pushing Rake to his limits as he navigates the dangerous world of mercenaries and international intrigue.
Who is Alcott in Extraction 2?
According to Wikipedia, In "Extraction 2," Idris Elba's character is named Alcott. serves as a crucial link between Tyler Rake (Chris Hemsworth) and a mysterious employer. While specific details about Alcott's employer are not provided, there are some intriguing hints and implications that can be extrapolated from the story. Alcott shares crucial information with Rake about Gangster Davit Radiani, Zurab (Tornike Gogrichiani), and Ketevan, revealing how Mia's sister, Ketevan, is caught up in a dangerous situation. It is plausible that Alcott's employer runs a private organization that employs mercenaries like Rake for high-stakes missions. Alcott's role would involve recruiting individuals with exceptional skills and bringing them into the fold of this organization. The missions assigned by this mysterious employer are likely to become increasingly dangerous and carry greater stakes as the story progresses.
Learn more about the tvacute! a recounting of more events here. Do you like the story? Sign up for our newsletter to receive more articles just like this one emailed to your inbox on a regular basis.