The popular American television soap opera The Bold and the Beautiful is referred to as B&B. It was produced for CBS by Lee Phillip Bell and William J. Bell. As a sister programme of the soap opera "The Young and the Restless," this programme made its debut on March 23, 1987. In the 1990s, many actors from one of the two programmes appeared in the other. The Forrester family and their haute couture company are the main subjects of this Los Angeles, California, television programme.
A well-known soap opera foe is Sheila Carter played by Kimberlin Brown Pelzer. In 1992, she relocated from Genoa City to the warm state of California, where she immediately began tormenting The Forresters. Shelia returned again over the years, each time accruing a fresh infraction to her record. Given her most recent offences, many are concerned of her future with the show. Sheila Carter, a well-known fictional character from The Bold and the Beautiful, is rumoured to be departing the programme. Many of the conflicts among the other characters in the soap opera were exacerbated by Sheila. This programme has a tremendous fan base as a result. Check here (tvacute.com) to see whether Sheila is leaving Bold & Beautiful in 2022.
What happened to Bold and Beautiful's Sheila?
In August 2021, Sheila (Kimberlin Brown) unexpectedly made a comeback on The Bold and the Beautiful, shocking everyone. She broke up the marriage between Steffy Forrester and John "Finn" Finnegan by disclosing that she was Finn's birth mother. Sheila and her daughter-in-law then argued about the fact that she wasn't permitted to be around Finn or their family. Sheila switched Brooke Logan's non-alcoholic champagne, causing mayhem for both Brooke and Steffy. Sheila's plan to harm Brooke results in a terrible chain of occurrences.
After learning of Sheila's transgression, Steffy went up to her. During their heated quarrel, Sheila drew a gun, but Finn accidentally shot himself while defending Sheila. After shooting Finn, Sheila became emotionally out of control. She carried the guilt of having killed her son and thought he was lost forever. But Sheila's prison break yields an unexpected effect. When Sheila initially arrived at Li Finnegan's house, she was startled to see an unconscious Finn. Sheila was happy to see Finn alive, but she took over his care after Li was hit by a car. Sheila's dream materializeskim when Finn wakes up, but it quickly transforms into a nightmare.
Is Sheila really dead in B&B?
Although they frequently come back, characters in soap operas are periodically killed off. However, John Finnegan's apparent death was staged, and the apparent turnaround time was unusual. Soaps frequently allow the dead to linger before coming to life or being discovered to be alive. Finn's resurrection in The Bold and the Beautiful happened soon. If they turn out the lights, Sheila Carter will probably stay dead a little longer than her child did on the soap opera. When a character in a soap opera is killed off, they may occasionally be left to die indefinitely. However, some people's traits could resurface years or even decades after their passing. Or, to put it another way, just because you get rid of them doesn't mean you have to give up on them. Sheila stands out among the bad guys in soap operas because of the wrongdoings she has committed throughout the years. But it doesn't mean that she won't perish on the soap when this storyline wraps up.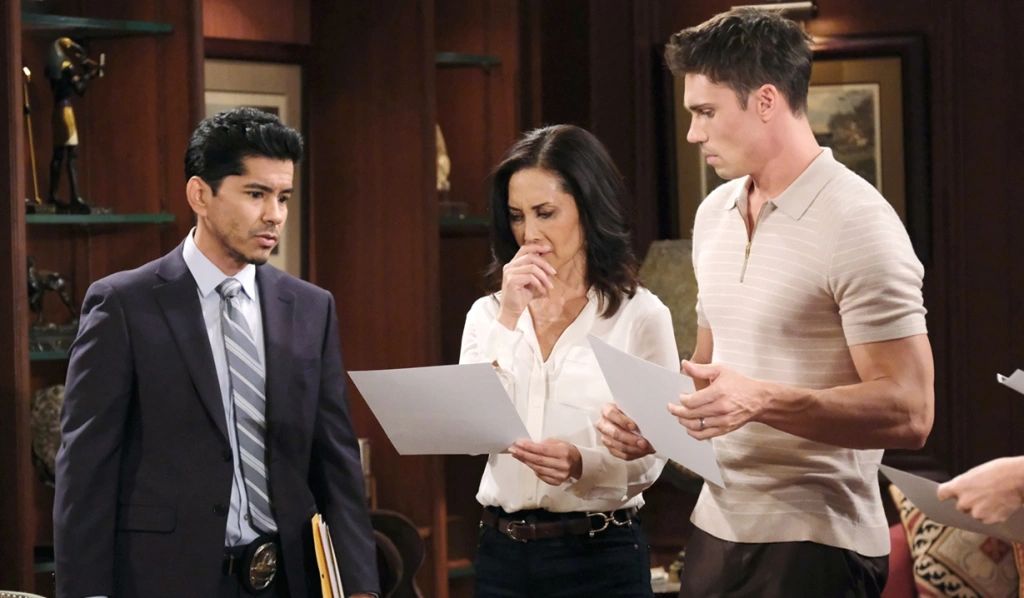 In the most current advertisement for The Bold and the Beautiful episode airing August 8–12, Sheila is purportedly killed, but is she actually dead? In Monte Carlo, Steffy and Finn were happily reunited. Sheila barged into Deacon's Los Angeles home and insisted on staying there rather than returning to jail, which shocked Deacon. He was even more shocked when she explained how Li had saved Finn and how they had cared for him till he recovered. Deacon pretended not to see Sheila when Baker first arrived but later said he wanted her out of his home and life. He left the room, leaving Sheila in charge of the subsequent decisions. This week, Sheila's previous activities will be revealed to Brooke, Eric, Taylor, Li, Finn, and Steffy. They are shocked by what they discover. Steffy is unsure if Sheila has genuinely died, while Taylor questions whether she is dead. Taylor feels pleased that it is finally over after she discovers that she is actually dead. Brooke isn't persuaded, even with Eric standing at her side. However, they are notified that Sheila has actually left this time.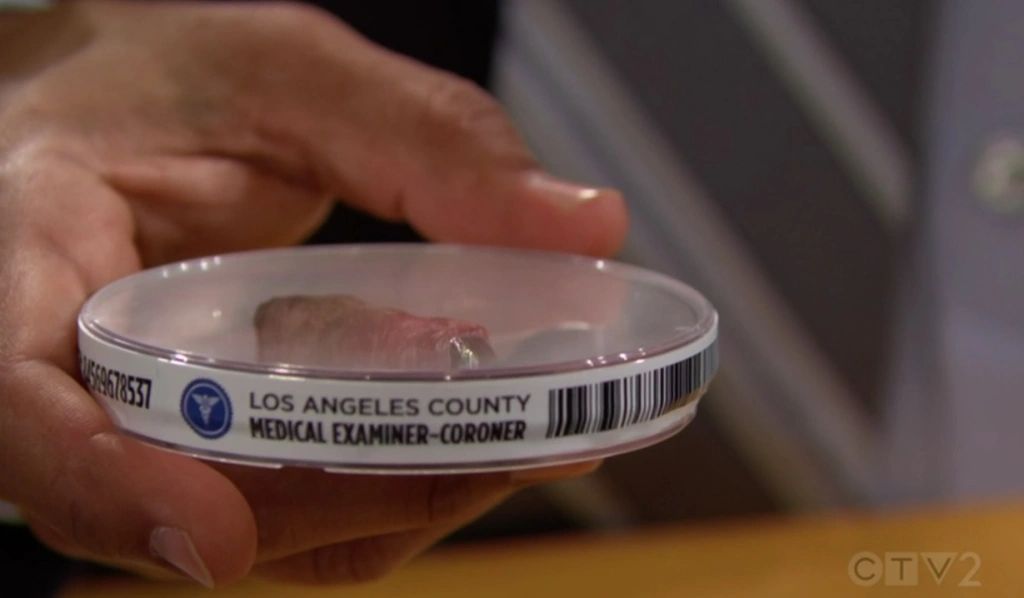 When Detective Sanchez informed the gathered Forrester employees that Sheila, one of history's greatest villains, had been devoured by a bear? Sanchez has one additional piece of information. He takes out yet another piece of proof. Steffy queries how Finn is doing. They won't have to worry about his birth mother anymore, which he despises to think about her continuing in such a cruel manner. As they remember the horrible things Sheila did to the family in the past, they all remark how glad they are that it is finally gone. There is absolutely no doubt, says Sanchez. Sheila has left. She's gone. This moment always.
Is Kimberlin Brown Leaving Bold and Beautiful?
Although we don't want to draw any premature conclusions about Sheila. we will say this: Unless we hear from the showrunners or Kimberlin Brown herself to say that she is quitting the show, we tend to believe there is still a part to play here. Kimberlin has not formally announced her departure from the program. Although neither network nor the actress herself has officially announced Kimberlin Brown's departure from "B&B."  What do you think, fans? Is Sheila really gone? Or does she simply hide while deciding how to proceed?