What Happened to Chimney? Is Kenneth Choi Leaving the Show? – "9-1-1," created by Ryan Murphy, Brad Falchuk, and Tim Minear for the FOX network, has become an immensely popular action drama series since its first premiere on January 3, 2018. The show chronicles the lives of first responders — police officers, firefighters, and emergency medical technicians — working together in the Los Angeles area to handle crises and emergencies effectively.
Howard "Chimney" Han has faced both successes and setbacks during the latest season of "9-1-1" on FOX. Chimney faces many obstacles as a firefighter, and his life takes an exciting turn when he decides to move in with Maddie Buckley and their daughter, Jee-Yun, in their newly purchased home. Chimney purchases Maddie an engagement ring as an act of generosity, only to go missing when Jee-Yun hides it in her dollhouse. Maddie discovers what happened and accepts Chimney's proposal despite this unexpected obstacle. However, events that unfold in the season finale raise doubts over their future together, adding another layer of uncertainty to their plans for marriage and making for fascinating viewing! We all recognize parallels in their journey with our own.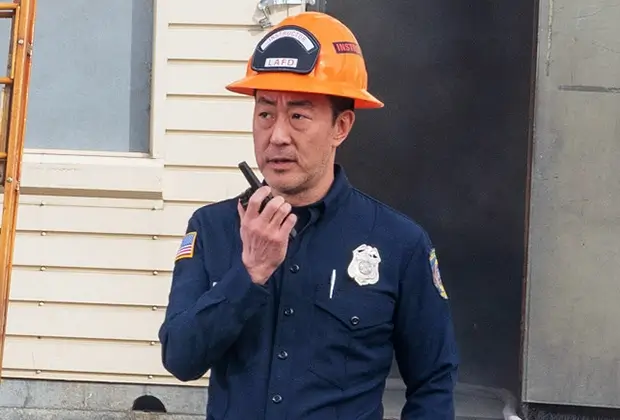 Does Chimney Die? Is Kenneth Choi Leaving the Show?
In the gripping season six finale, Station 118's firefighters and paramedics respond to multiple accidents on one bridge, leaving Chimney tending to an injured woman before transporting her in an ambulance. Unfortunately, all these changes when the bridge collapses unexpectedly, leaving his vehicle stuck upright with no chance to move any further and leaving Chimney seriously injured and suffering significant blood loss due to his inaction.
Chimney shows incredible resilience when he requests morphine and a needle from an injured woman to ease his suffering. Resiliently, he applies a bandage to his wound to temporarily stop its bleeding. At the same time, Buck, his future brother-in-law, devises a plan to rescue Chimney from the trapped ambulance and quickly transport him to Maddie, his partner at that time, who cares for his injuries and provides care until Chimney recovers and resumes his duties.
As comforting as it is to watch Chimney recover, his increasing exposure to life-threatening situations has understandably left fans concerned. These near-death experiences have raised speculation over Kenneth Choi, the actor portraying Chimney, potentially leaving the procedural drama. For now, we must eagerly anticipate future developments to discover the truth.
As "9-1-1" has recently moved from FOX to ABC, neither Kenneth Choi nor ABC has officially addressed his departure from the procedural show. While his character Chimney faces various life-threatening situations throughout each episode, these do not necessarily portend a tragic end for Chimney; rather, they could just be staged to add drama following Chimney's proposal to Maddie. Given ABC's ambitious goals for their seventh season of "9-1-1," Choi should not be targeted as one of the actors to be eliminated in season 7.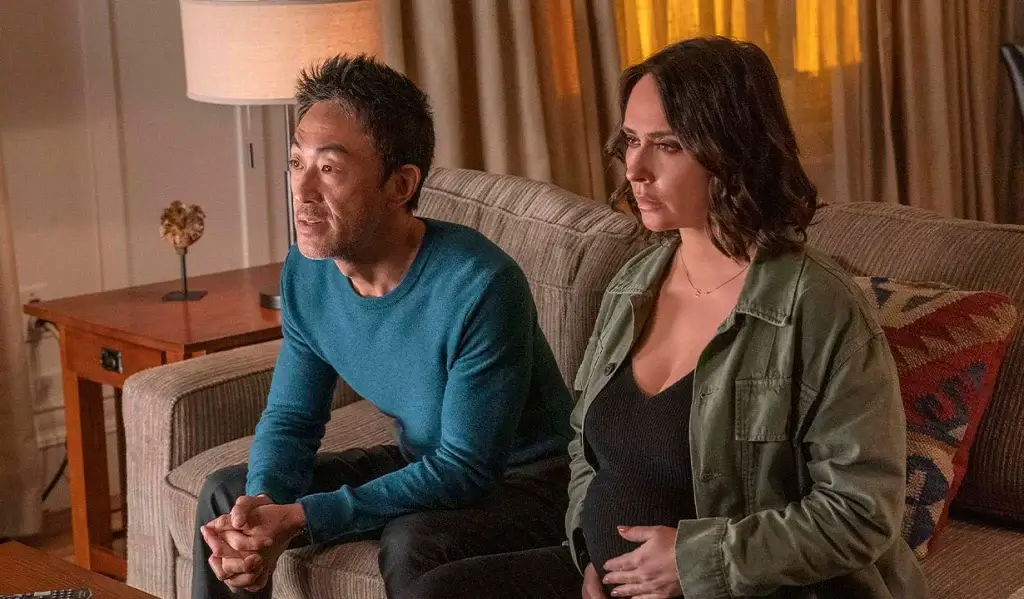 Choi has shown no indication that he wishes to leave the show, eagerly awaiting the day when Chimney and Maddie will exchange vows. Choi expressed his hope for their happiness, citing how the audience wants to see them not just married but living a joyful life together after leaving past trauma behind them. But Choi cautioned that unexpected hurdles often come up, suggesting challenges may still present themselves even after the marriage is sealed off.
Choi's statements clarify that there should be no cause for alarm about his departure from "9-1-1." As its seventh season approaches, he indicated it would continue from where the sixth season finale left off by following the story arcs of main characters such as Chimney. Thus, we can expect Choi to continue as an active cast member of "9-1-1."
Overall, "9-1-1" has captivated audiences with its thrilling portrayal of the lives of first responders and the challenges they face. The character of Chimney, portrayed by Kenneth Choi, has brought depth and resilience to the series, facing both personal and professional obstacles. While the recent season finale left fans concerned about Chimney's fate, there is optimism that Choi will continue to be a part of the show, as he has expressed his dedication and enthusiasm for the character.
As fans eagerly anticipate the upcoming seventh season, they can look forward to continuing the gripping and intense storylines that have made "9-1-1" a popular series. The show's transition from FOX to ABC opens up new opportunities and possibilities for the characters and their journeys. With Kenneth Choi's portrayal of Chimney at the center, viewers can expect to witness his resilience and growth as he navigates the complexities of his personal and professional life.
In conclusion, Kenneth Choi's departure from "9-1-1" is not confirmed, and fans should remain hopeful for his continued presence in the show. As the series moves forward, audiences can anticipate the exploration of compelling storylines and the captivating performances that have made "9-1-1" a favorite among viewers.
Must Read: [Finale] 911 Season 6 Episode 18 Recap: Did Buck Die?