Are Diego and Flour Based on Real Singers? – Welcome to our article about the Netflix Polish film "Freestyle." In this in-depth analysis, we will delve into the intriguing world of this 2023 thriller directed by Maciej Bochniak. "Freestyle" takes viewers on a gripping journey through the tumultuous lives of Diego and Flour, two young rappers seeking fame in the vibrant Polish hip-hop scene. As we uncover its intricate plot, we will witness the challenges they encounter along the way, confronting them as they embark on this thrilling journey together.
Freestyle Movie Plot Synopsis
"Freestyle" is an electrifying Polish crime-thriller available for streaming on Netflix. The story centers around Diego, an ambitious rapper determined to make his mark in Krakow's underground music scene, alongside Flour, his close friend and an aspiring rapper himself. However, their aspirations are put on hold when Flour's theft of a microphone leads to unexpected financial hardship. They decide to engage in drug dealing to raise enough funds to continue their music careers, leading them into perilous waters that will forever alter their lives.
Tuman connects them to the Slovaks, an organization with links to Diego's past as a drug dealer. Diego is forced into procuring cocaine for them once again during his rehabilitation. The stakes are high as pressure mounts against him to meet an illicit demand in time.
As Diego returns with his prized cocaine shipment, he discovers Flour has betrayed him. Realizing he has become the focus of law enforcement, they quickly raid their location. While Diego manages to escape unharmed, Flour is captured, triggering a chain of events that will test their resolve and loyalty.
The brothers behind Diego's drug dealing operation issue an ultimatum: he has just 12 hours to recover their stolen cocaine or face violence, including the threat of stabbing his hand, to emphasize its urgency. When Baton, one of their enforcers, begins stalking Diego closely, the pressure mounts even further.
Diego finds his mission takes an unexpected turn when he is assigned to break into Zibi's home and empty its safe. Unfortunately, during this high-stakes robbery attempt, he encounters Zibi, who brandishes a gun at him, forcing Diego to flee before they can complete this operation.
Miki, Diego's lover, suddenly discovers that they have been under surveillance, as evidenced by an insect bug on Diego himself. Undeterred, Diego secures another stash of cocaine with plans of selling it, only to discover that it has been swapped out with flour instead. Betrayed and cornered, Diego now finds himself in a precarious situation.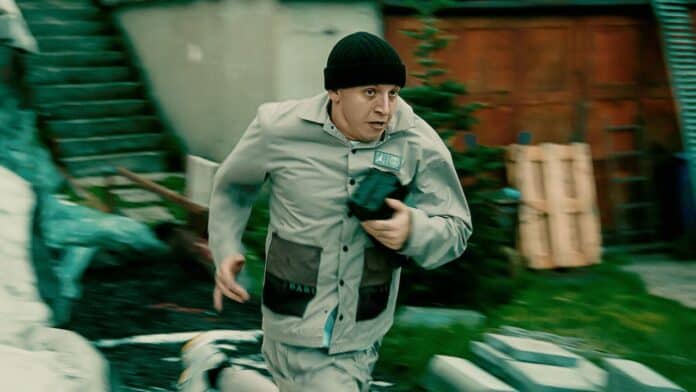 Who are Diego and Flour?
Diego (Maciej Musialowski) is the central figure of "Freestyle." Maciej portrays Diego as an ambitious rapper attempting to conquer Poland's hip-hop scene. However, his efforts are beset with obstacles due to financial restrictions. Diego represents many talented artists drawn into potentially risky circumstances due to financial limitations.
Michal Sikorski plays Flour, Diego's close friend and fellow rapper. Their friendship is tested when Flour's theft of a microphone has lasting repercussions for their music careers. Flour's character reflects on the effects of past choices on present decisions and the steps individuals might take to rectify past errors.
Diego and Flour may be fictional creations brought to life by director Maciej Bochniak and screenwriter Slawomir Shuty. Yet, their narrative resonates with that of real-life rappers who turned to music to escape drug dealing. Many well-known rappers, including Jay-Z and 50 Cent, took similar journeys before discovering hip-hop as a vehicle for personal transformation.
Bochniak draws upon his personal musical experiences and upbringing in Krakow to add depth and authenticity to Diego and Flour's characters in "Freestyle." Bochniak's passion for music, as evidenced by his background as a musician and involvement with music-related documentaries, makes the narrative all the more realistic, depicting genuine depictions of challenges that aspiring musicians must contend with in this storyline.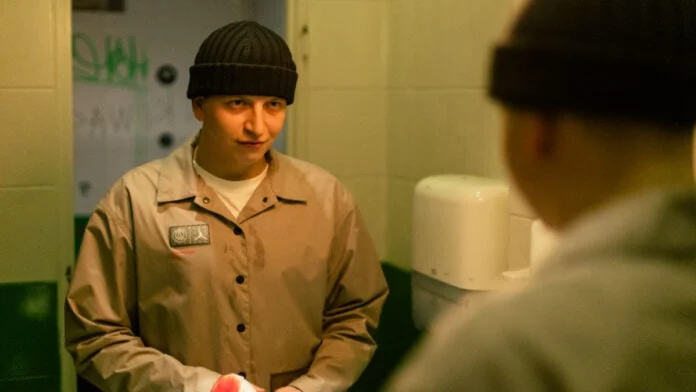 Are Diego and Flour Based on Real-Life Singers?
Diego and Flour, the central characters in "Freestyle," DO NOT represent real singers but instead come to life through the imaginations of director Maciej Bochniak and screenwriter Slawomir Shuty. While their stories do not parallel those of actual rappers who used music to escape drug dealing, it's worth noting that globally renowned rappers Jay-Z and 50 Cent both had experiences dealing with the drug trade before venturing into their respective rap careers. Jay-Z sold drugs on New York streets before becoming an iconic rap figure. These experiences provided him with plenty of inspiration for his lyrics and songs.
50 Cent is also mirrored in "Freestyle," mirroring Diego and Flour's journey. Like them, he sold crack cocaine before finding music to escape hazardous environments. Diego's story mirrors theirs perfectly, emphasizing how powerful music can be for personal transformation and healing. "Freestyle" explores this theme through various artists whose lives were touched by it – music as a source of solace when facing hardship or difficulty in life.
Although Diego and Flour don't represent real people, Maciej Bochniak's intimate knowledge of music, his upbringing in Krakow, where the film takes place, and his contributions to music-related documentaries and feature films underline their authenticity as characters in this story about struggling musicians. His dedication to this subject matter also allows the movie to honestly depict this dynamic subject matter.
"Freestyle" delivers an engaging narrative that captures the essence of two young rappers as they navigate the treacherous drug trade to find success and thrive as artists. Diego and Flour's journey embodies real musicians who harnessed music's transformative potential to overcome hardship. Through its gripping storyline and accurate depiction of Polish hip-hop scenes, "Freestyle" provides viewers with a compelling exploration of music's transformative powers against hardship.