The story of a guy named Orson (played by Jon Hamm) who is devoted to his work and finds purpose in it is followed in the film "Corner Office," which was directed by Joachim Back and is based on the book "The Room" by Jonas Karlsson. "Corner Office" is a film that examines the inner world of its protagonist, Orson, as he confronts the difficulties of working life and unearths a secret office area. Orson works at The Authority, a massive brutalist complex, and he grows more and more frustrated with the monotony of his work and his perceived inefficiency by his coworkers. He feels ignored by his manager, Andrew (Christopher Heyerdahl), and daydreams about his own genius and distinctiveness.
'Corner Office' Movie Plot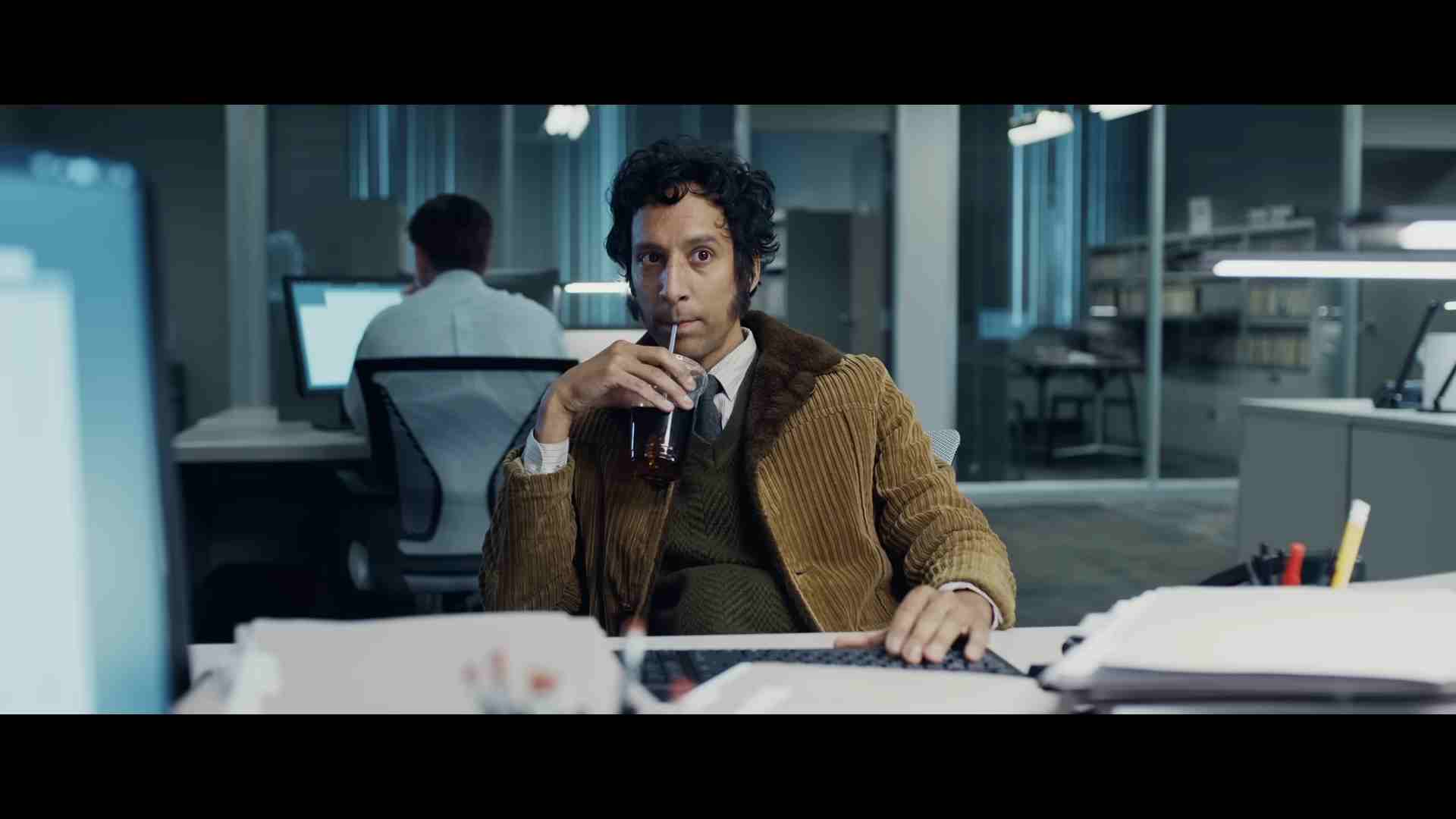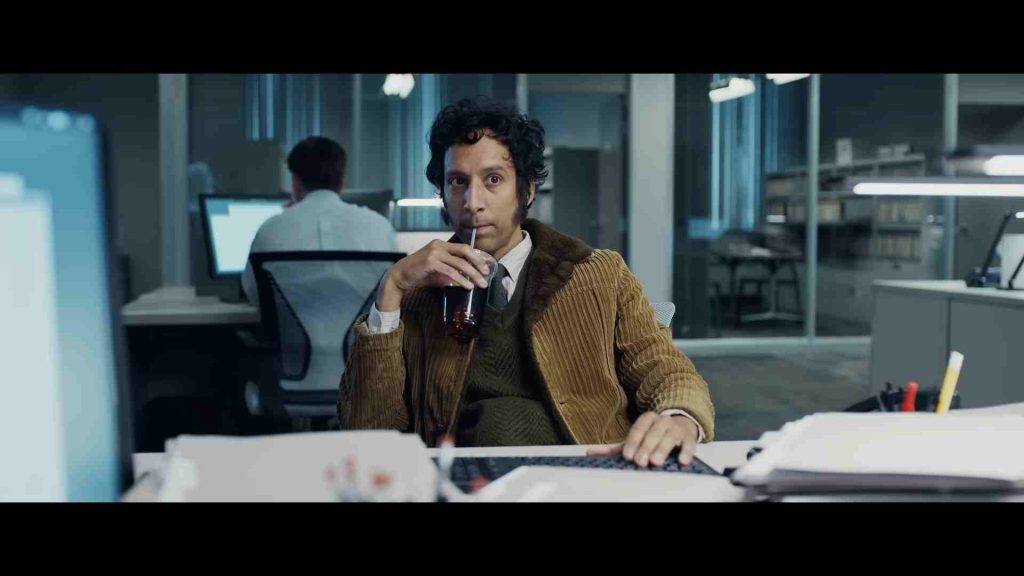 One day, Orson discovers a secret, unoccupied office that is off-limits to anyone else. He can escape the tensions of his everyday routine by finding comfort and a sense of self-importance in this private place. Orson had strange qualms about mundane things like Danny Pudi's Rakesh's jacket. The hue put him off, and he also found Rakesh's table to be too messy. His office turns into a haven where he can meditate and reflect without interruptions. We begin to wonder whether Orson's uncommon point of view is a sign of a mental illness or a reflection of a deeper understanding as we progress through his perspective.
Orson, a figure known for his eccentricities, stands out from his coworkers in the corporate office right away. He feels alone in a sea of conformity due to his reluctance to participate in "small talk" and his extraordinary talent for figuring out the true motivations behind others' behavior. His coworkers quickly dismiss his actions as ludicrous and struggle to understand his point of view, which questions the entire foundation of corporate culture. The significant discrepancy between stated words and genuine intentions is highlighted by Orson's observations, further exposing the pretenses that frequently underlie interpersonal relationships.
Orson stands out because of his unmatched insight into the needs and intentions of those around him. He is able to see through Carol's superiority complex, Mitchell's covert fear of losing his job, and Shanon's ongoing desire for approval. Orson is a silent watcher who carefully examines every action and statement made by his coworkers while they pretend to be someone they are not.
Orson's discovery of the "infamous room" is a crucial turning point in the narrative. Orson uses this room, which only exists in his thoughts, as a haven for increased productivity. His output improves as he surreptitiously focuses on his work in this fictitious setting, drawing the attention of his superiors. Orson pushes the limits of reality and delusion with his capacity to compartmentalize his thoughts and focus on tasks inside the borders of this phantom space.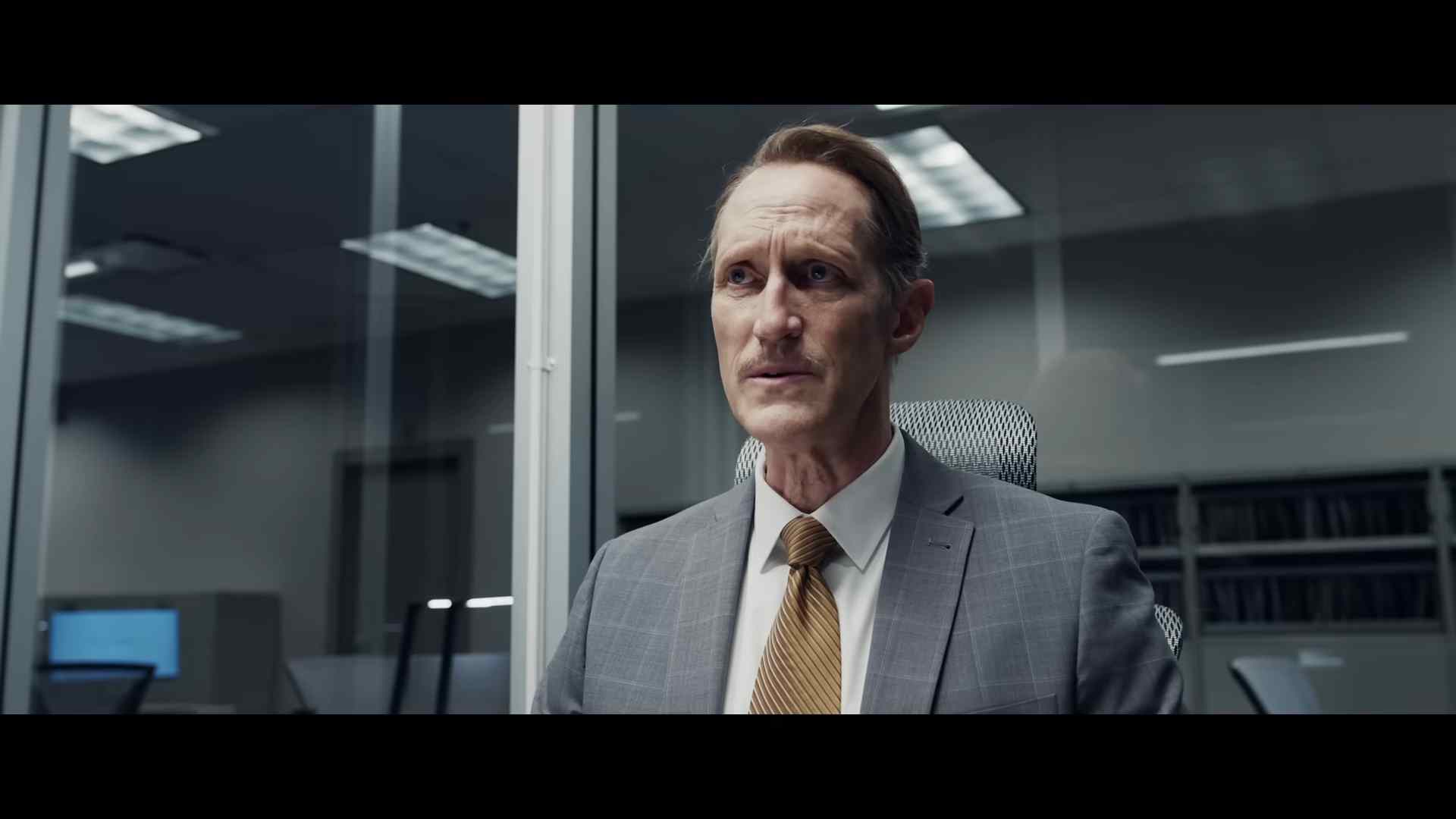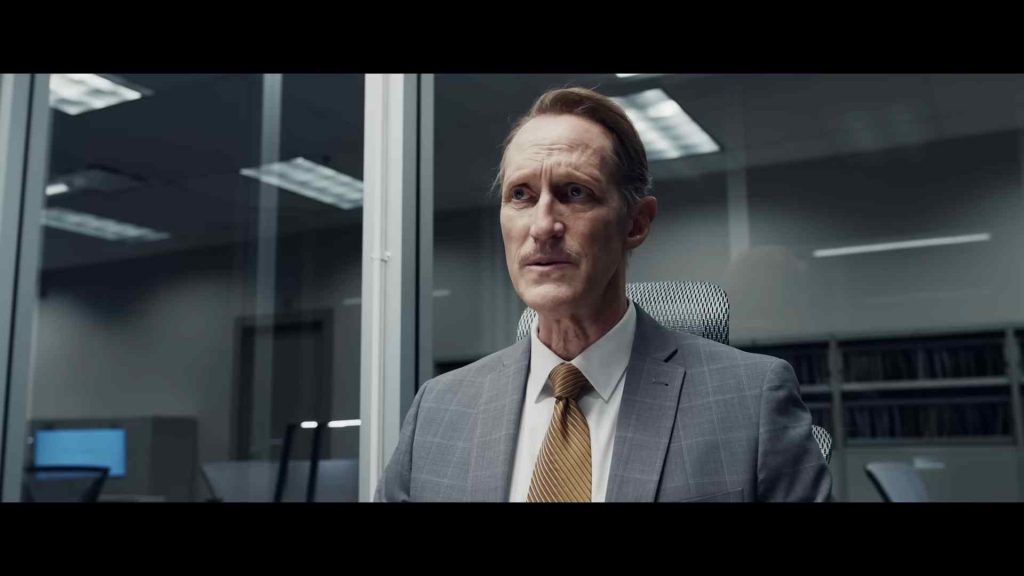 Orson's fragile mental state is revealed when it is discovered that the room is nothing more than a figment of his imagination. As Orson struggles to tell the difference between reality and the world he has created for himself, it becomes apparent that his unusual perception has taken him down a path of bewilderment.
Concerned about his conduct, Orson's coworkers aggravate the situation by informing Andrew about his misdeeds. A surprising result of Orson's appointment with the psychiatrist is that, despite his hallucinations, his work ethic is unaffected. Orson is valuable to the business, and Andrew grudgingly agrees to let him keep working as long as he stops going to the "room."
'Corner Office' Movie: Ending Explained!
Orson eventually got sick of awaiting others to depart before he could use the area to get some work done without interruption. One day he got the bright idea to ask Andrew whether he could move his office there full-time. It was a horrible plan because while Orson was convinced the room existed, the others realized he was probably imagining things and didn't want him to go there out of fear.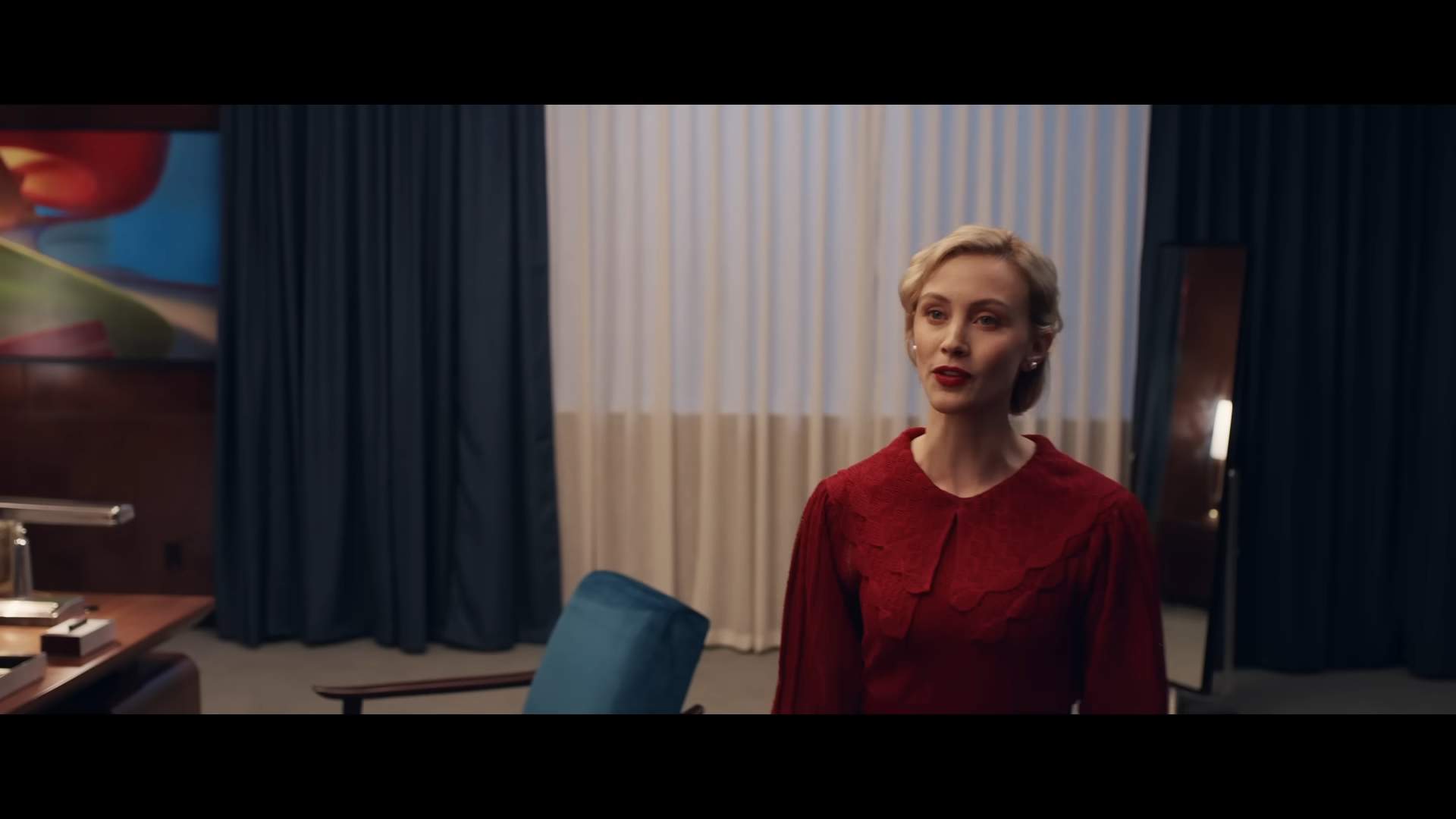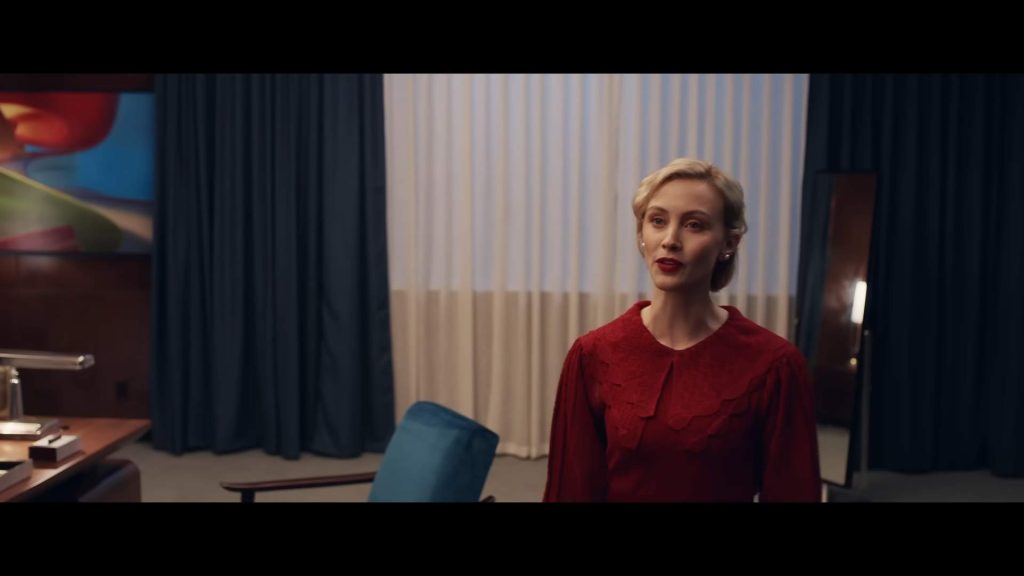 The receptionist, Alyssa (Sarah Gadon), was first drawn to Orson; however, after realizing that he was talking gibberish and that no such room existed, she began to distance herself from him and eventually asked whether he had taken drugs. Orson caved to his inclinations and suggested to Andrew that they continue doing good work together by allowing him to work from the room. Although Andrew had assumed that the room's story had concluded, he was forced to fire Orson for violating corporate policy when he learned that Orson continued to think the room existed.
The last scene of "Corner Office" challenges viewers to consider the constricted confines of conformity while applauding the promise of unrestricted innovation. Audiences are encouraged to consider the delicate balancing act between acute insight and the fine line between truth and fantasy as they watch Orson's journey, which serves as a potent metaphor for the battle to transcend corporate culture's limitations. The mystery of the "Corner Office" persists after the credits roll, giving viewers an enduring impression of the subtleties that lay beyond the surface of our everyday encounters.
'Corner Office' Movie: Trailer