In "Chucky" Season 3, Episode 3, the legendary murder doll is going on a killing spree unlike anything seen before. Welcome to this exciting world. In this suspenseful episode named "Jennifer's Body," viewers go on an exhilarating voyage via Chucky's bizarre journey, which is full of unexpected meetings, paranormal turns, and a quest that takes him into the terrifying White House hallways. Get ready for surprising discoveries, surprising alliances, and a gripping story that will keep you on the edge of your seat as tvacute dives into the recap and reveals the thrilling episode's conclusion.
Chucky Season 3 Episode 4 Recap: A Halloween Party
'Chucky' Season 3 Episode 4: Halloween III: Season of the Witch
'Chucky' Season 3 Episode 3 Recap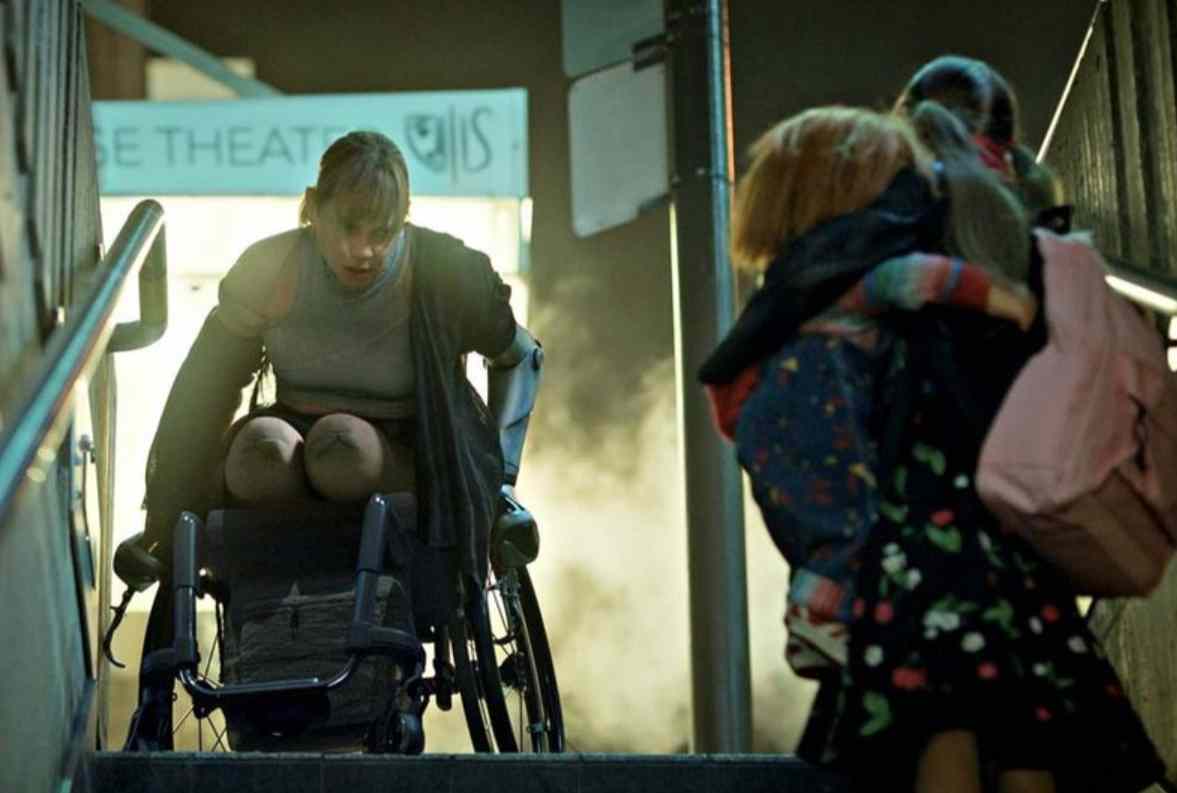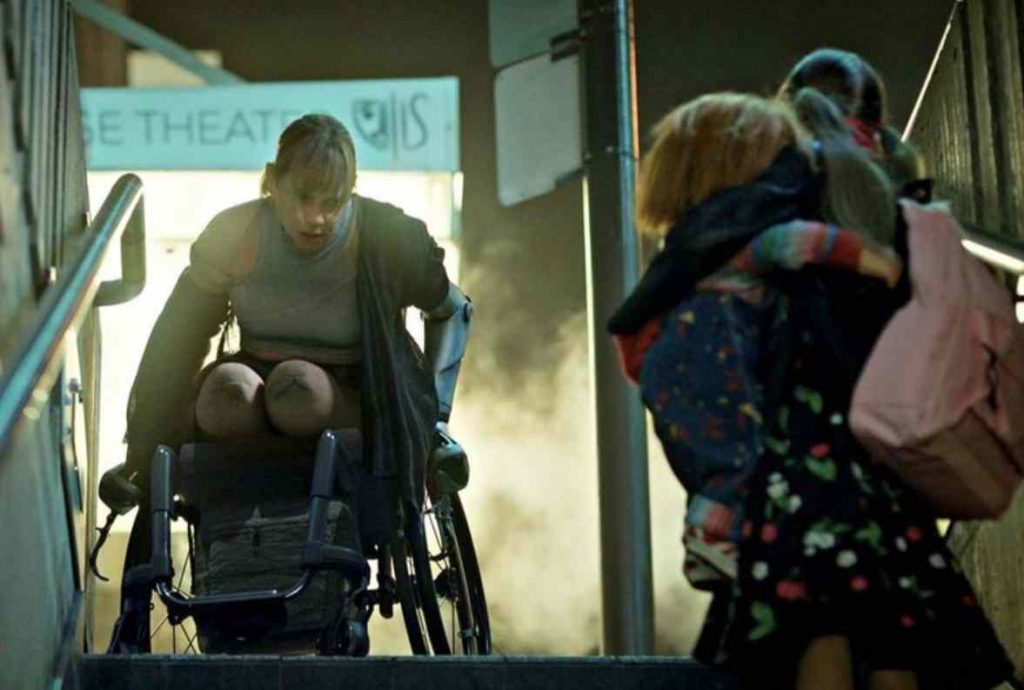 The flashback to "last January," when Chucky meddled with Tiffany Valentine's voodoo ritual, is seen in the opening scene of the episode. Erroneously identifying herself as Jennifer Tilly, Tiffany is charged with murder, which sets off a sequence of events that drive Chucky and Caroline—a new character this season—on a terrifying adventure.
Before things take a nasty turn, a surprising cameo by Saturday Night Live's legendary Kenan Thompson provides a humorous element. The series' typical mix of horror and dark humor is showcased as Chucky and Caroline's cab ride with Thompson's character turns fatal as Chucky commits a graphic murder connected to an umbrella.
Chucky's quest takes an odd turn when he wakes up from a dream in which he kills Andy Barclay, his longtime rival, and discovers that he is changing physically. This brings the two to a paranormal hospital, where the physician informs them that Chucky has contracted Christian magic as a result of his participation in an exorcism. The fact that Chucky is mortal highlights the effects of his previous deeds and gives the character a new level of complexity.
As Chucky tries to figure out how to get out of his situation, the story takes a horrific turn. The physician suggests a dangerous ritual while alluding to an unfathomably large evil. Chucky travels to Amityville on his search for a cure, where a party at the notorious Amityville Horror House turns into a bloodbath and creates the conditions for an unsuccessful ritual. The episode deftly manipulates horror clichés by fusing otherworldly aspects with actual settings.
A political element is added to the horror story when it is revealed that Chucky's salvation lies in the White House. In order to connect his evil intentions to the choices made in the White House's hallways, Chucky intends to sacrifice six lives there. Chucky's penetration into the highest levels of authority is made possible by the surprising connection to President Collin's son, Henry.
Caroline and @ChuckyIsReal have something up their sleeve. 👀 #Chucky #ChuckySeason3 pic.twitter.com/8ib31ZXqi6

— USA Network (@USANetwork) October 19, 2023
The occasion becomes poignant when Caroline is barred from the White House, exposing a possible weakness in Chucky's otherwise callous behavior. As the story progresses, Tiffany's destiny on death row is entwined with the journeys of the heroes, building tension and suspense.
In the middle of the mayhem, Lexy Cross (Alyvia Alyn Lind), Jake (Zachary  Arthur), Devon (Björgvin Arnarson), and Nica perform their parts in the drama that is developing, testifying against Tiffany in a courtroom that combines the ridiculousness of Chucky's existence with the legal proceedings. The episode deftly blends the past and present, giving viewers a thorough grasp of the reasons behind the characters' actions and the circumstances leading up to this pivotal point.
"Chucky" Season 3 Episode 3: Ending Explained!
The climactic scene of the show sets up a bloody White House Halloween party and has viewers on the edge of their seats. A mysterious ritual behind Chucky's presence in the White House portends an epic showdown. The complex web of character connections, Tiffany's impending death sentence, and Chucky's frantic search for a solution all combine to create a suspenseful mood that lasts long after the credits roll.
When we analyze the resolution, we find ourselves wondering about Chucky's relationship with Caroline, the meaning of the ritual's failure, and the possible fallout from his actions at the White House. Chucky's persona is given a deeper level of complexity by the emotional overtones, especially his apparent paternal affection towards Caroline. This defies the expectations set by the killer doll cliché.
There is a lot of opportunity in the episode for conjecture regarding the destinies of the characters and the effects of their decisions. The series' scope is increased by the addition of political themes, such as the White House location, which turns it into a horror story with societal and political implications. Character growth, humor, and horror are all combined to make "Chucky" a series that keeps getting better and surprising viewers.
How did Kenan Thompson's character die in Chucky Season 3?
The third episode of Season 3 of "Chucky" features Kenan Thompson's character's tragic end. The tone of the episode is established by this shocking turn in a New York City taxi, which also introduces a memorable kill. He is a cab driver who picks up Chucky and Caroline in the streets of New York City. He hears the "interactive AI robot doll" talking about murder and gets more and more scared. The cab driver chooses to drop them off at a random street corner in an effort to remove himself from the uncomfortable scenario.
we love to laugh around here… watch an all-new #chucky tonight 9/8c on @USANetwork and @SYFY and streaming next day on @peacock pic.twitter.com/NGSHBOnTwW

— Chucky (@ChuckyIsReal) October 18, 2023
Nevertheless, when he pulls over, things go south. Never one to pass up an opportunity for a bloody stunt, Chucky throws back the driver's seat and proceeds to force an entire umbrella down the cabbie's throat and into his mouth. The unaware New Yorker's throat erupts in a shower of gooey red when the doll triggers the umbrella.  Kenan Thompson's character meets an unexpected and grisly conclusion, showcasing the series' distinctive mix of dark humor and terror.
Finally, "Chucky" Season 3, Episode 3 offers an engrossing story that strikes a balance between humor and terror, exploring the motivations of the characters and the fallout from their decisions. With everything set up for a dramatic showdown in the White House, viewers can't wait for Chucky's blood-stained journey to continue.
What is the significance of Damballa in the "Chucky" series? Explained?
The episode unveils a shocking turn of events as it shows that the infamous killer doll has been abandoned by Damballa, the voodoo ghost closely associated with Chucky's beginnings. Chucky's otherworldly life takes on a new level of complexity with this discovery, which also signifies a turning point in the story. Since Damballa, who was usually called upon to aid in soul transference and give Chucky immortality, is no longer present, Chucky is susceptible to aging and the passage of time—a fate that was previously unheard of for a magical living doll.
After Damballa deserts him, Chucky sets out on a frantic mission to deal with the fallout from their broken relationship. Chucky's quest to solve the problem and win back the voodoo spirit's favor is demonstrated by the episode's introduction of a powerful and enigmatic ritual of enormous proportions. This ritual takes center stage, illustrating the extent Chucky will go to in order to fend off the ravages of aging and continue living a villainous life.
With Damballa gone, Chucky's perpetual immortality faces an existential threat, underscoring the show's examination of the ramifications of interacting with strong, erratic supernatural powers. This development heightens the suspense and urgency of the story as Chucky struggles to deal with his increased vulnerability and looks for a way to lessen the effects of Damballa's abandonment.
To sum up, Damballa in "Chucky" Season 3, Episode 3 is a story device that introduces a pivotal plot point in Chucky's supernatural story. The departure of the voodoo spirit prepares the audience for an engrossing investigation of fragility, desperation, and the extent Chucky would go to sustain his evil existence in the face of unanticipated difficulties.
Chucky Season 3 Episode 4: Which scene was inspired by "Army of Darkness"?