Cruel Instruction, a Lifetime Ripped From The Headlines movie, will premiere in March. This movie was inspired by real events. It is a cautionary tale concerning teen residential treatment facilities, based on true occurrences. Following the original film, Lifetime will screen the special Beyond the Headlines: Cruel Instruction, which will feature interviews with survivors of treatment programs. The film will focus on charges of abuse in this unregulated sector, as well as the PTSD and anxiety that many survivors are still dealing with.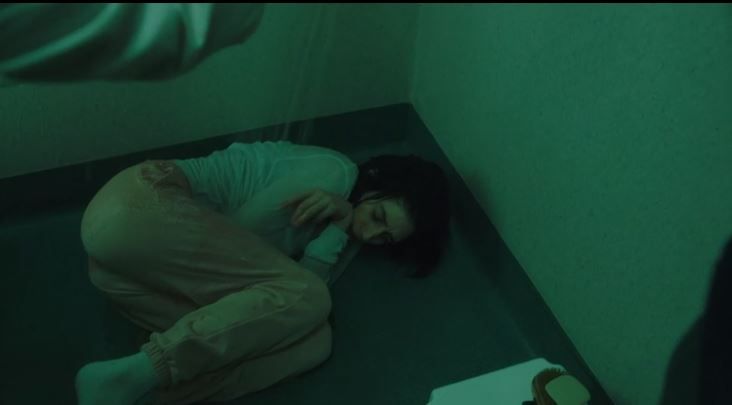 Kayla Adams, a 16-year-old, was sent to a teenage residential treatment center by her mother Karen Adams on the advice of a school counselor. Kayla, her roommate, and the other residents at the Utah facility led by headmistress Miss Connie are subjected to draconian treatments like force-feeding pharmaceuticals, arbitrary punishments, solitary confinement, and verbal and physical abuse to keep them in line. When Kayla and Amanda have reached their breaking point, they form a bond in order to live and expose the abuse before it's too late. The interesting story all this happened in Lifetime's Cruel Instruction Here (tvacute.com) is everything you need to know
Cruel Instruction' Movie Release Date
The Lifetime original movie 'Cruel Instruction' premieres on 8/7c on March 12, 2022, On the Lifetime channel.  The film is not available with the platform's basic subscription. Lifetime, on the other hand, is available for live streaming on Hulu + Live TV. Other live TV streaming providers, such as Vidgo, Philo, Sling TV, Direct Stream, and FrndlyTV, are also available for those who wish to see the movie as soon as it airs on the channel. The movie is not presently available on Amazon Prime and Netflix.
What is About 'Cruel Instruction' (2022)?
Inspired by actual events. The story of 16-year-old Kayla Adams (Kelcey Mawema) whose mother, Karen (Cynthia Bailey) is advised by the school's counselor to send Kayla to get treatment at a youth residential treatment center after she gets expelled from school.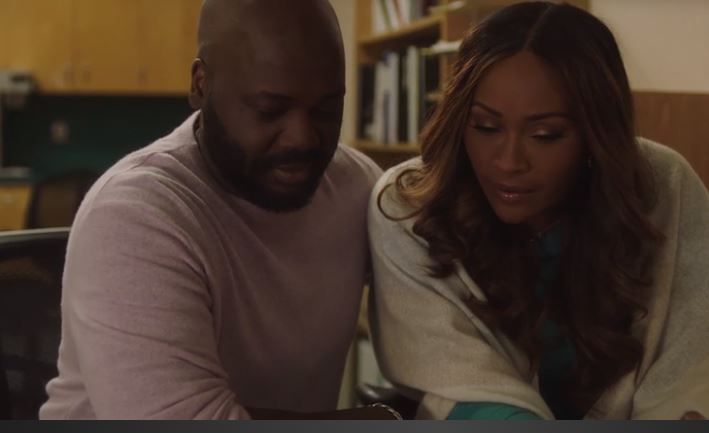 Kayla arrives at the Utah facility on the same day as her roommate Amanda (Morgan Taylor Campbell), a treatment program veteran who knows exactly what the girls were in for. Led by headmistress Miss Connie (Camryn Manheim), the staff uses draconian methods including force-feeding medications, arbitrary punishments, solitary confinement, verbal and physical abuse to keep the students in line. After being pushed to their limits and stripped of their lifelines, including any ability to freely communicate with the outside world, the two young women must band together to survive and fight to expose the abuse before it's too late. 
Watch Cruel Instruction (2022) Trailer
What actors will appear in the upcoming film 'Cruel Instruction'?
Kayla Adams Played by (Kelcey Mawema)
Kelcey Mawema is an actress who has appeared in films such as To All the Boys I've Loved Before (2018), To All the Boys: P.S. I Still Love You (2020), and Superman and Lois Lane (2021) as Denise Olowe.
 Miss Connie Played by (Camryn Manheim)
Debra Frances "Camryn" Manheim" is an American actress who was born on March 8, 1961, in a Jewish household in West Caldwell, New Jersey. She is most recognized for her appearances on ABC's The Practice, CBS's Ghost Whisperer, Gladys Presley in the 2005 miniseries Elvis, and "Control" on Person of Interest. For her work in The Practice, Manheim earned a Primetime Emmy Award for Outstanding Supporting Actress in a Drama Series in 1999. Milo Jacob Manheim, her only child, was born on March 6, 2001. Manheim has been a co-chair for the Justice Ball, an annual benefit for the Los Angeles-based nonprofit Bet Tzedek Legal Services – The House of Justice.
Karen Played by (Cynthia Bailey)
Cynthia Denise Bailey is an American model, reality television personality, and actress who was born on February 19, 1967. Bailey traveled to New York City at the age of 18 to pursue a modeling career after growing up in Alabama. She signed a five-year deal with Wilhelmina Models there and went on to feature in many periodicals and advertising campaigns as a model. In Paris and Milan, she worked as a runway model.
Bailey has been in films such as Without You, I'm Nothing (1990) and For Love or Money (1993), as well as on television shows like The Cosby Show. In 2010, Bailey became a cast member of the Bravo reality shows The Real Housewives of Atlanta. In 2010, Bailey married Peter Thomas, and the couple divorced in 2017. From 2018 till her departure from Real Housewives of Atlanta in 2021, her relationship with sportscaster Mike Hill was documented on the show.
Viv Leacock
Viv Leacock is a well-known actress, comedian, and television personality from Canada. He had been acting passionately since he was a child, wanting to achieve greatness in it. He began his acting career at a young age and has since grown into one of Canada's best actors. He rose to prominence mostly as a result of his comedic and diverse acting abilities, both of which are well-liked by audiences. He appeared in the films Hailey Dean Mystery, Are We There Yet, I Spy, The Movie Out Here, Interim Academy, and The Thaw, among others. He also goes by the handle @VivLeacock on Twitter.
Breaking Code Silence
Lifetime has announced a collaboration with the charity organization Breaking Code Silence to raise awareness about teen residential treatment organizations' abusive practices. The survivor-led nonprofit organization represents persons who have been or are currently incarcerated in the "troubled teen industry," which claims to be able to alleviate adolescents' social, emotional, and intellectual problems. Breaking Code Silence is a non-profit organization dedicated to ending institutionalized child abuse and encouraging survivors to heal and generate positive social change through self-advocacy.