The season finale of Call Me Kat is almost here! Are you prepared for the season finale of Call Me Kat? there will be another Blossom reunion! Kat's surprising news is one you won't want to miss. It will undoubtedly be shocking. Call Me Kat Season 2 Episode 18 will release on April 5th, 2022.  
Call Me Kat is an American television sitcom based on Miranda Hart's British show Miranda.  On January 3, 2021, the series premiered on Fox as a midseason addition to the 2020–21 television season. The series was revived for a second season in May 2021, and it premiered on January 9, 2022. Call Me Kat has had a lot of success because of its fascinating plot and fantastic ensemble. The world's most popular cat cafe has reached the end of its second season with the 18th episode. To know more about the episode, you can watch its synopsis and promo at tvacute.com.
Call Me Kat Season 3 Episode 1: Kat meets "Jeopardy!" contestant Ken Jennings
 Call Me Kat Season 2 Episode 18: Spoilers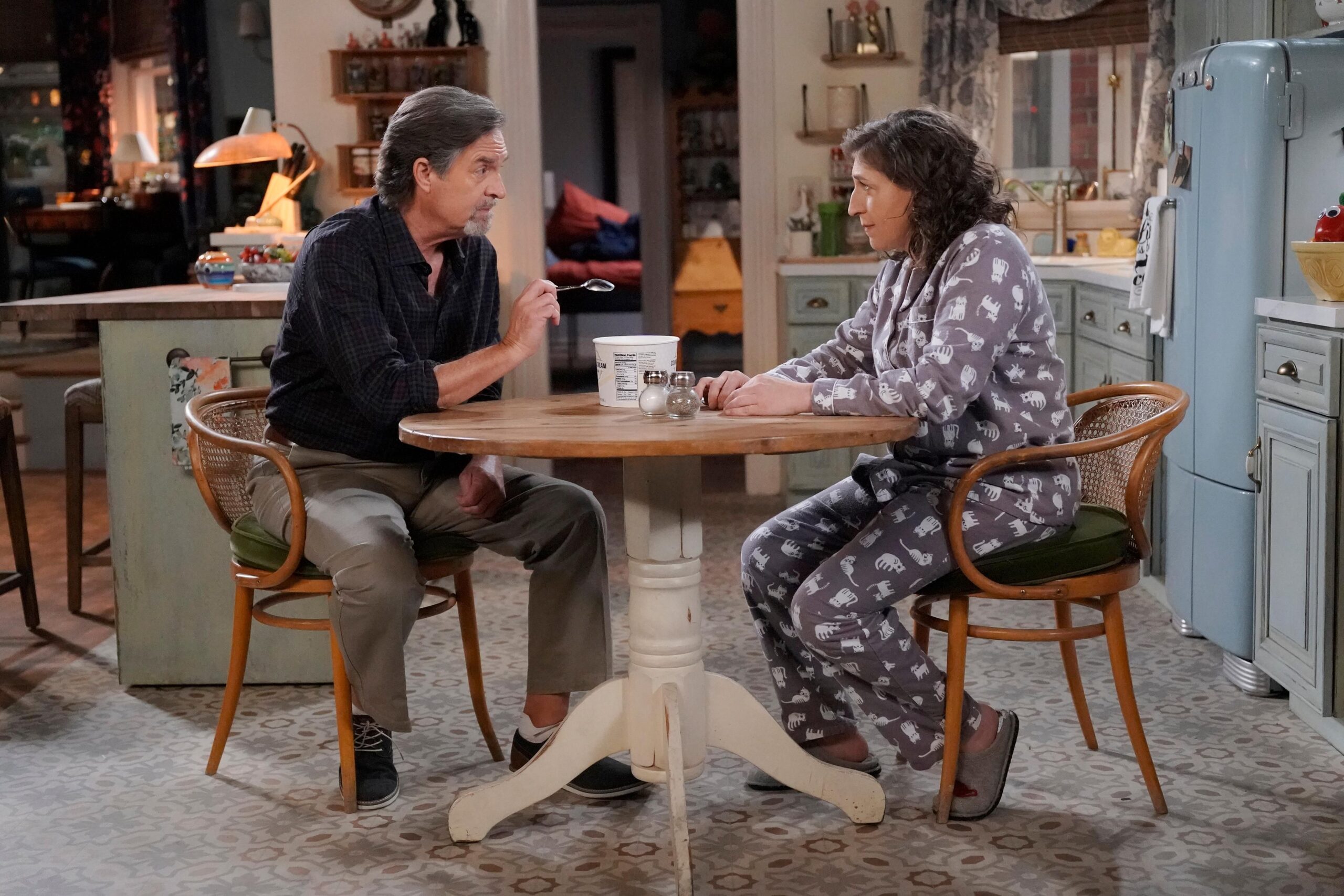 "Call Me Shellfish" is the title of a new episode that features a special appearance making for a mini-reunion. Mayim Bialik is reuniting with Ted Wass, who played her father in the 1990s series Blossom. Ted Wass will play Harley, Kat's deceased father, in a dream sequence. Kat's late father in a flashback that helps the modern-day kitty café owner reflects on her life. Julia Sweeney appears as Kat's therapist, assisting her in managing her anxiety while she devises a strategy to salvage her company.
Call Me Kat Season 2 Episode 18: Preview [Season Finale]
You definitely don't want to miss Kat's season finale shocker TONIGHT during an all-new episode of #CallMeKat.

While the shock is wearing off, make sure to stay tuned and catch a new episode of #WelcomeToFlatch. 😌 pic.twitter.com/OZg0H5O5xr

— CallMeKat (@CallMeKatFOX) May 5, 2022
Call Me Kat Episode 2.18 Synopsis: While Kat struggles to keep her anxiety under control, she comes up with a plan to save the cafe; Max finally gets his big break; Carter struggles with his jealousy. 
Who is Ted Wass?
Ted Wass, an American television director, and former actor was born on October 27, 1952. Wass was born in the Ohio town of Lakewood. He graduated from Glenbard West High School in 1970. Janet Margolin, Wass' first wife, died of ovarian cancer in December 1993 at the age of 50. Julian (a composer) and Matilda are their two children. Julian has two grandkids from his marriage to Jenee Lamarque, a filmmaker. Nina Wass, a producer, is his second wife, whom he married in 1996. They have a daughter named Stella together.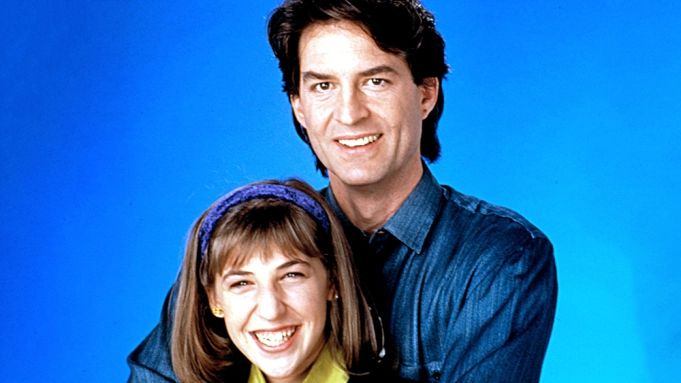 Wass is most remembered for playing Danny Dallas in the soap opera Soap, which ran from 1977 until 1981. Following the show's conclusion, he worked on films such as Curse of the Pink Panther and Oh, God! You Devil before landing the role on Blossom in 1991. It had a five-season run. Wass' directing debut on Blossom led to more opportunities in front of the camera on shows including Caroline in the City, Spin City, Rules of Engagement, The Big Bang Theory, and Mom, among others.
Who is Julia Sweeney?
Julia Anne Sweeney, an American actress, comedian, and novelist, was born on October 10, 1959. Sweeney, the daughter of Robert Mark Sweeney and Jeraldine "Jeri" Sweeney, was born and reared in Spokane, Washington. She is from an Irish Catholic family. Sweeney is married to Michael Blum, a scientist. Their daughter, whom they adopted from China, lives with them in Chicago.
Merry Christmas Twitter pals. A lovely day in rainy Los Angeles… pic.twitter.com/J7Aova4SDc

— Julia Sweeney (@JIsbackintown) December 26, 2021
In the finale, Julia Sweeney (SNL, Brooklyn Nine-Nine) will play Dr. Green, a therapist with whom Kat has a session. Kat proves to be a difficult patient during the session. Julia Sweeney is most known for her appearances on Saturday Night Live between 1990 and 1995. She made the androgynous character Pat famous during her time on the NBC sketch comedy series. Brooklyn Nine-Nine on Fox/NBC, Shrill on Hulu, and Work In Progress on Showtime are among his recent credits. Sweeney's show Julia Sweeney: Older and Wider, a part stand-up, half storytelling show on motherhood, religion, cancer, and feminism, had a sold-out run at the Geffen.
Call Me Kat Season 2 Episode 18 Release Time
Call Me Kat Season 2 Episode 18 will air on May 5 at 9/8c on FOX.  Simply tune in to Fox during Call Me Kat's broadcast time to watch it. You can also watch this program on the Fox website or through the Fox app. Furthermore, the show is available online via Fubo TV DirecTV, YouTube TV, Xfinity Stream, and Hulu + Live TV, among other live streaming sites. Apple iTunes, Google Play, Vudu, the Microsoft Store, and Amazon Prime Video all have episodes available for rent or purchase.
Call Me Kat Season 2 Episode 18 Cast
• Mayim Bialik as Kat
• Swoosie Kurtz as Sheila
• Kyla Pratt as Randi
• Cheyenne Jackson as Max
• Leslie Jordan as Phil
• Julian Gant as Carter
• Christopher Rivas as Oscar
Call Me Kat Season 2 Episode 18 Guest Cast
• Ted Wass as Harley
• Julia Sweeney as Dr. Greene
• Andy Favreau as Nick
• Jay Linzy as Darren
• Laura Bundy Bell as Nicole
Call Me Kat Season 3 Cancelled or Renewed
Here's all you need to know about Season 3 thus far. There is currently no word on whether the show will be renewed for another season. While the sitcom has a brilliant cast and is based on a popular series, its lackluster reaction has placed a damper on its chances of being picked up. The second season's viewership ratings are much lower than the first, but they are still strong enough for the network to consider renewing the show.
Call Me Kat Season 3 Release Date
At this time, it appears that fans appreciated the second season more than the first, which is a promising indicator for a third season. So, assuming the comedy series meets all of the renewal criteria, Fox may renew it in a few months. Season 3 of 'Call Me Kat' is expected to premiere in Q1 2023 if that happens.