The famous DC Comics character Jaime Reyes (Xolo Maridueña), popularly known as Blue Beetle, is brought to life on the big screen in the exciting and suspenseful superhero movie "Blue Beetle" from 2023. The movie is the 14th entry in the vast cinematic world known as the DC Extended World DCEU. With a screenplay by Gareth Dunnet-Alcocer and a director by Ángel Manuel Soto.
"Blue Beetle" offers viewers a novel and captivating interpretation of the well-known figure. The movie whisks viewers away on an exciting journey as it examines the development of a young man into a formidable hero. The movie's climax and resolution are broken down in the following manner: The film's climax is jam-packed with excitement, feeling, and tantalizing suggestions as to what can happen next. Let's get into the specifics of the climax and the scene during the credits at tvacute.com.
Blue Beetle (2023) Movie Plot
The suspenseful intro of "Blue Beetle" shows how Victoria Kord (Susan Sarandon), CEO of Kord Industries, ultimately finds the elusive Scarab artifact. This powerful and ancient gadget has the ability to alter the path of human history. At the same time, Jaime Reyes, a recent Gotham Law University graduate who is visiting his family in Palmera City, is presented. Due to financial issues brought on by his father Alberto Reyes (Damián Alcázar)'s loss of employment, his family is in danger of losing their home. Jaime is optimistic that he will be able to support his family despite this difficulty.
Scarab Encounter with Jaime
As luck would have it, Jaime and his sister Milagro start working at Victoria's home, where their paths eventually cross with the Scarab. A chain of incidents results in Jaime becoming the host of the Scarab, a potent alien technology known as "Khaji Da." Jaime's life takes an unexpected turn as the Blue Beetle once the Scarab is mated to him.
Bringing Out Family Secrets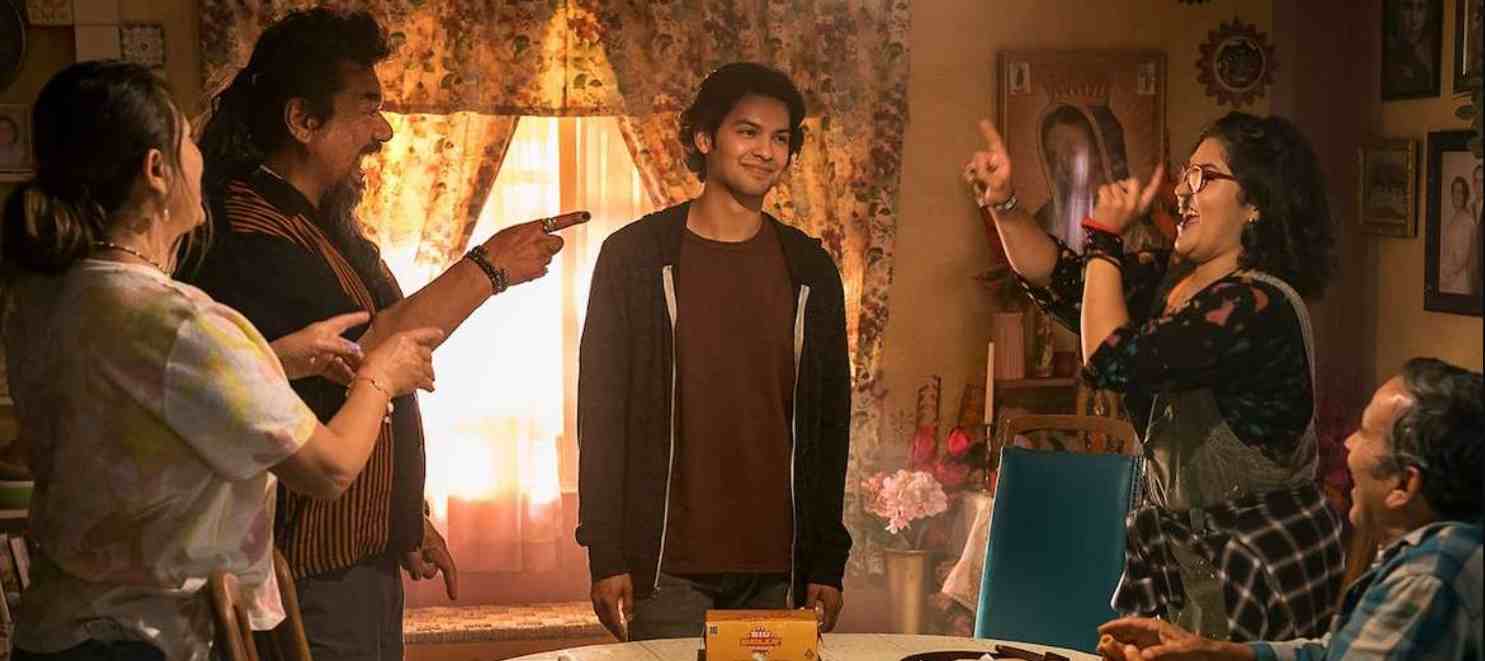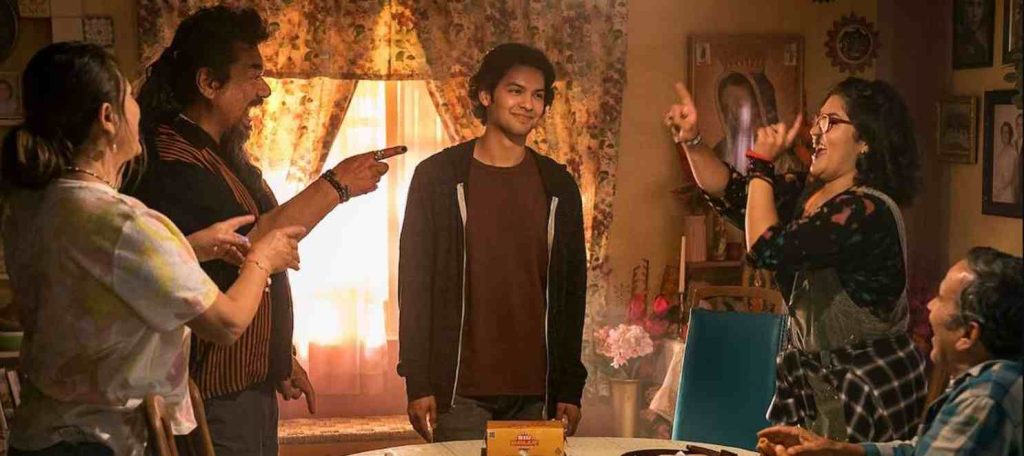 Jaime begins to learn more about the Scarab's true nature and its past under the guidance of Jenny Kord, Victoria's niece. As Jaime discovers that Ted Kord, Jenny's father, was a former hero who held the title and made use of the Scarab's abilities, the legacy of the Blue Beetle is revealed. With the help of Ted's notes and advice, Jaime learns more about the Scarab's function and starts to comprehend the obligations that go along with his newly acquired talents.
Jaime struggles with the tension between his desire for a typical existence and his developing role as a hero over the duration of the movie. This internal conflict intensifies when Palmera City and the entire planet are threatened by Victoria's evil schemes with the Scarab. Rudy (George Lopez), Jaime's uncle, acts as a crucial mentor, inspiring Jaime to accept his destiny and turn into the hero Palmera City so desperately needs.
Jaime completely accepts his role as a hero as Victoria's plans intensify and endanger his loved ones. In the film's climax, Victoria Kord and her armed forces square off against Jaime Reyes. Victoria is driven to get her hands on the Scarab, an ancient extraterrestrial artifact that has combined with Jaime's body to change him into Blue Beetle. Tragically, Jaime's father dies of a heart attack as Victoria's men assault his home.
Blue Beetle (2023) Movie Ending Explained!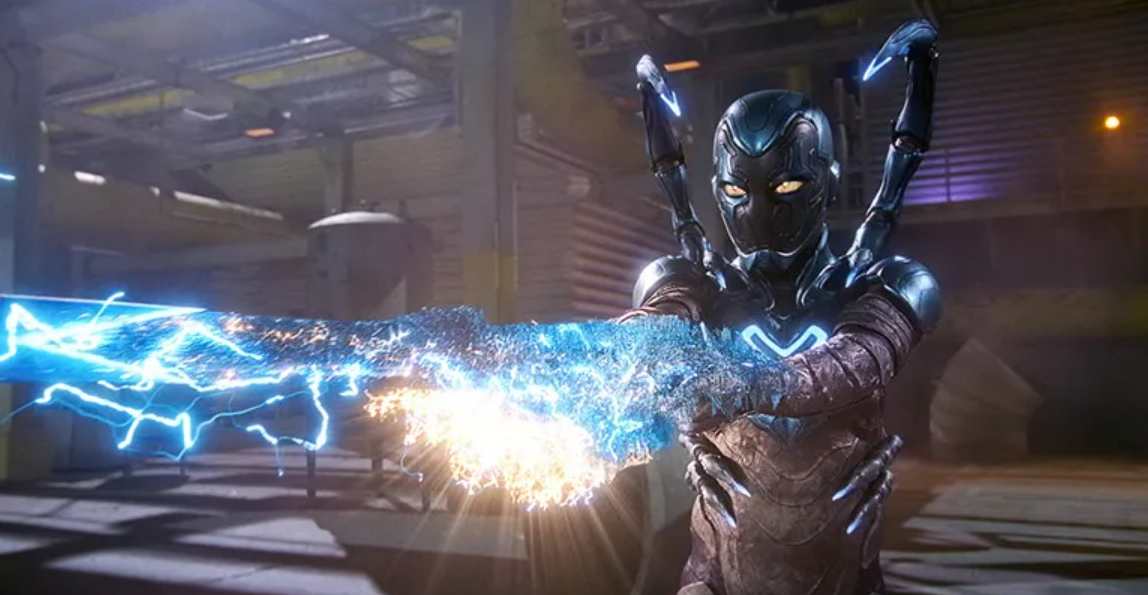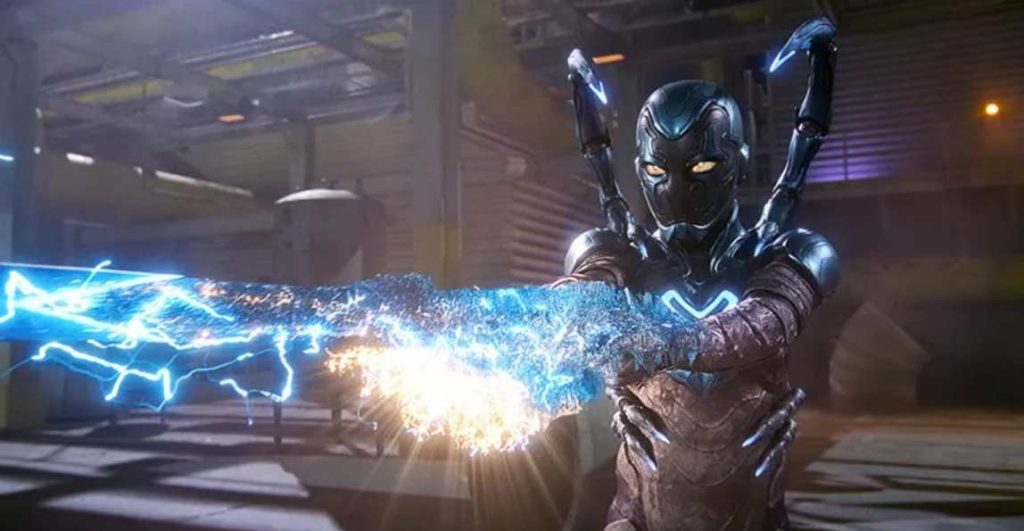 Jaime's determination to safeguard his family is unwavering, despite the death of his father and the accompanying upheaval. He harnesses the Scarab's full power under its direction and develops into a powerful force. Jaime escapes from prison in a visually stunning scenario, when she faces the Blue Beetle-powered Carapax. Jaime uses the Beetle Armor, which is propelled by Khaji Da (voice by Becky G), to protect his family and thwart Victoria's evil schemes.
On a nearby island, the movie's crescendo is reached. Ignacio Carapax (Raoul Max Trujillo), who has been strengthened by Blue Beetle's abilities, is the opponent Jaime is up against. The action-packed scene features fierce combat and a gripping showdown between Victoria, Carapax, and Jaime.
When Carapax has a change of heart, the combat takes an unexpected turn. Jaime and Carapax establish a closer bond thanks to their understanding of Scarab's shared code. Victoria's acts, which ultimately resulted in the deaths of Carapax's loved ones, are revealed to be false by Carapax. Carapax decides to thwart Victoria's deadly ambitions as a result of his newfound knowledge.
Carapax confronts Victoria in a selfless gesture that causes a huge explosion that obliterates the OMAC suits and the facility. In addition to saving Jaime and his family, this brave deed puts an end to Victoria's terrorizing rule. As the Reyes family mourns their loss and starts over, the film comes to a heartwarming conclusion.
A Startling Revelation in the Blue Beetle Mid-Credits Scene
The "Blue Beetle" mid-credits scene gives the narrative a surprising turn. The action takes place at Jenny Kord's family home, which protects her father Ted's superhero legacy. Marquenzine's Jenny (Bruna Marquezine) learns that her father's lair's computer has been turned back on. A stunning announcement is made by an unknown voice: "Your dad is alive." Intriguing concerns about Ted Kord's whereabouts and relationship to the Scarab are brought up by this information. It's unknown if Ted sent the message himself or if it came from someone who knows where he is. This intriguing cliffhanger paves the way for a potential follow-up that can go more deeply into Ted's past and his part in the Blue Beetle heritage.
Is there a sequel to Blue Beetle Movie?
The conclusion of "Blue Beetle" not only concludes the current plot but also lays the groundwork for additional developments. The film's success in establishing Jaime Reyes as Blue Beetle creates space for future investigation of his exploits and difficulties. The knowledge of Ted Kord's likely survival also opens the door for a story that may transcend several generations and examine the Blue Beetle mantle's legacy.
It's obvious that "Blue Beetle" has left spectators enthusiastic about the possibility of the DC Extended Universe as they wait for word of a potential sequel. The film gives a new perspective on the superhero genre and invites audiences to join Jaime Reyes on his path of self-discovery and heroism with its blend of action, drama, and surprising turns.
Blue Beetle 2 has not yet received a green light as of the time of writing. But since James Gunn has already stated that it takes place in his new DC Universe, fans of the movie can hold out hope for it. In his Instagram post, he wrote:
If Blue Beetle 2 is approved, it is anticipated that it will be released in late 2026.