Netflix's newest Korean mini-series, Bloodhounds, is the latest addition to their impressive lineup of shows. With each episode being ten or fewer, it's the perfect weekend binge-watch. The eight-part series is remarkable in that it is set during the epidemic, while most Korean dramas have avoided using COVID-19 in plots. This has led to the creation of a fantastical universe that the virus has not affected. In this series, COVID's economic woes are genuine, and the criminals prey on the poor as a result of the pandemic.
Sanyanggaeduel is a webcomic created by Jung Chan and first released on Naver, the inspiration for this drama. The opening episode, in typical K-drama fashion, makes the audience root for the heroes (Gun-woo and Woo-jin) and despise the villain (who wronged Gun-woo's mother). There are enough twists and turns in the plot to make viewers care about the protagonists and root for them to get their comeuppance.  (tvacute.com) Previously on 'Bloodhounds Season 1, catch up on all the thrilling moments and shocking revelations you may have missed.
'Bloodhounds' Season 1 Story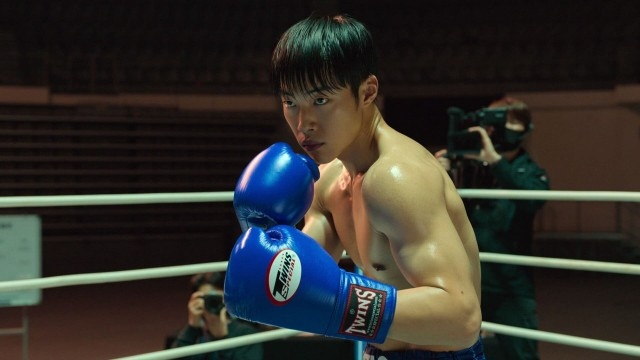 Kim Gun-Woo  (Woo Do-Hwan) is a successful rookie boxer and he lives with his single mother, who runs a struggling cafe. Following his victory in a boxing match, Hong Woo-Jin (Lee Sang-Yi) and Gun-Woo become good friends. Gun-Woo offers his mother a portion of his award money to help with the cafe's debts.
A man visits Gun-Woo's mother during the COVID-19 pandemic and offers to repay her loan with a lower interest rate. She is duped by the man into agreeing to a contract, but it contains a provision requiring her to make a sizable payment within 24 hours. When Gun-Woo gets there, he discovers the man and his thugs making havoc in the cafe. Gun-Woo battles to defend his mother, but the boss's right-hand man ultimately triumphs. To identify Gun-Woo as his opponent, the boss, Kim Myeong-Gil (Park Sung-woong), The CEO of Smile Capital scars his face.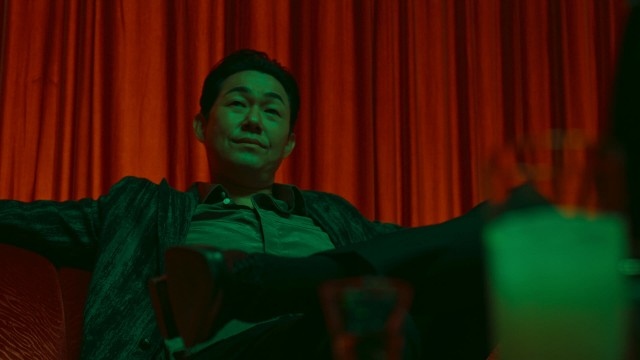 Woo-Jin refers Gun-Woo to a senior army officer when he asks for assistance from the latter. They should speak with President Mr. Choi (Huh Joon-ho), a former loan shark who now helps people, the senior suggests. For his adopted granddaughter Hyeon-Ju, who is in difficulty because of her father's debts, Mr. Choi is looking for bodyguards. By displaying their commitment and displaying Woo-Jin's scar to Hyeon-Ju (Kim Sae-Ron), Gun-Woo and Woo-Jin persuade her to accept their assistance.
It is revealed that Mr. Choi and Myeong-Gil had a past as Gun-Woo, Woo-Jin, and Hyeon-Ju bond and make plans to take down Smile Capital. Myeong-Gil, who eventually stole all of Mr. Choi's money and formed Smile Capital, worked for Mr. Choi while he was a loan shark and employed him. Myeong-Gil blackmails and takes advantage of wealthy people by showing them videos. To defeat Myeong-Gil, Gun-Woo and his friends must retrieve the hard disk containing the videos.
Hyeon-Ju, Woo-Jin, Gun-Woo, and Mr. Choi become like family to one other. However, Mr. Choi and their allies are killed by Myeong-Gil as he learns of their scheme. After the passing of her grandfather, Hyeon-Ju departs from the group. In their ongoing conflict with Myeong-Gil, Gun-Woo and Woo-Jin are gaining strength. They team up with Hong Min-Beom, a Myeong-Gil torture victim, and come up with a scheme to take out the hard drive.
Even though their initial plot is successful, Myeong-Gil kidnaps Mr. Oh In-Muk (Min Kyung-Jin), Gun-Woo's tutor, because he possesses a backup copy of the videos. Kang In-Beom (Tae Won-Seock), Myeong-Gil's sidekick, is captured by Gun-Woo and Woo-Jin for information, but they are unsuccessful in getting it. They locate Myeong-Gil's intention to flee to Vietnam with the stolen money and rescue Myeong-Gil with the assistance of Mr. Oh's granddaughter Oh Da-Min (Jung Da-eun ).
'Bloodhounds' Season 1 Episode 8 Ending, Explained!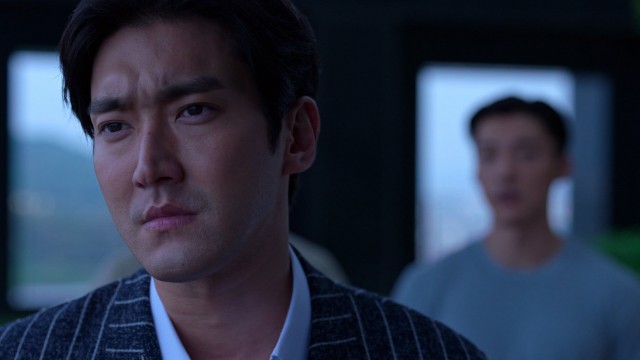 At the conclusion of the Korean drama series "Bloodhounds," Gun-Woo and Woo-Jin successfully arrest Myeong-Gil, the primary antagonist. They come up with a strategy to recover a hard drive that contains accusing videos that Myeong-Gil employs as a form of extortion. On the ship headed for Vietnam, Gun-Woo and Woo-Jin engage Myeong-Gil and In-Beom. Gun-Woo and Woo-Jin defeat Myeong-Gil and successfully apprehend him thanks to their tenacity and diligence. Myeong-Gil is forewarned by Gun-Woo that he will be killed if he ever reveals his face once more.
Gun-Woo and Woo-Jin talk over their intentions for the gold they have recovered when Myeong-Gil is taken into custody. Gun-Woo suggests establishing a hospital to aid the underprivileged in order to carry on Mr. Choi's legacy of compassion. Mr. Hong, who is fascinated by the concept, advises adding it into the plans for his business as well.
Mr. Hong gives Gun-Woo and Woo-Jin two bars of gold apiece, allowing them to live comfortably and pursue their boxing talents. Mr. Choi served as Gun-Woo's inspiration for his goal to open a cafe and a gym. In the final episode of the series, Gun-Woo, Woo-Jin, and Gun-Woo's mother visit Mr. Choi's orphanage and express relief that things worked out well.
Gun-Woo and Woo-Jin have made a number of connections along the way, including those in the police force and the medical industry. They have demonstrated that they can conquer any challenge if they work together and have a strong moral compass. The story's lesson stresses the strength of virtue and the possibility of achievement while upholding one's moral principles.