Billions Season 7 Episode 4," titled "Hurricane Rosie," takes viewers on a thrilling voyage through the political and financial storms developing within the show's universe as the storm clouds physically and symbolically gather in the "Billions" globe. 'Billions' was created by Brian Koppelman, David Levien, and Andrew Ross Sorkin and is still a high-stakes thriller that rides the rollercoaster of power and manipulation. We (www.tvacute.com)  break down the significant happenings and turning points that made this episode a must-watch in this recap.
Billions Season 7 Episode 5 Release Date & What to Expect
Billions Season 7 Episode 4 Recap
Karl, Chuck Rhoades' deputy, attends a Gambling Anonymous meeting at the beginning of the episode. Karl discovers a potentially explosive situation involving an NFT scam while looking for cases that can be won. The turn? The con artist is Kai Huang Liu with connections to Chuck's political foe Mike Prince. Chuck (Paul Giamatti) senses an opening to attack Prince's campaign, but it won't be easy. Kai runs away, forcing Chuck to go to extraordinary measures to find him. It's a cat-and-mouse game with far-reaching repercussions.
Billions Season 7 Episode 4: Wags
Wags, whose real name is Michael Wagner, has a crucial role in the plot of Billions Season 7 Episode 4, "Hurricane Rosie," especially in the subplot about the hurricane and its financial ramifications.
Wags decides to attack Hurricane Rosie's classification. Because it impacts the financial impact on insurance bonds held by Mike Prince's business, MPC, the hurricane's classification is crucial. MPC might suffer substantial financial losses if Hurricane Rosie is rated as a Category 5 hurricane.
Engaging Al Roker: In order to influence the hurricane's classification, Wags contacts renowned weatherman and television personality Al Roker. He approaches Roker in an effort to learn more about the hurricane and influence how it is classified.
Wags successfully elicits information from Al Roker and take action to prevent Hurricane Rosie from being classified as a Category 5 hurricane. He affects the hurricane's rating, assisting MPC in avoiding significant financial losses.
Although Wags' measures spare MPC from financial disaster, they also spark skepticism. Mike Prince (Corey Stoll) worries about the perception of Wags' role in influencing the hurricane's classification because he is running for president and wants to keep a good reputation. Prince is concerned that it would portray him as a "Wall Street scammer."
Wags' activities put both him and Prince in danger, and Wendy (Maggie Siff), a pivotal figure in the plot, steps in to save them both. She intervenes to resolve the conflict and defend Wags. Wags is convinced to take responsibility for his conduct by Wendy, who also tells Prince that the situation will be resolved as a result.
Thanks to Wendy's intervention and influence over Prince, Wags is still working at MPC despite the uproar surrounding his conduct in this episode. It is clear that Wags is an important ally for Wendy and Prince as they continue to negotiate the challenging terrain of high finance and politics.
Billions Season 7 Episode 4: Kai Huang Liu
In Billions Season 7 Episode 4, titled "Hurricane Rosie," Kai Huang Liu finds himself in a precarious situation. He is the son of a Taiwanese millionaire with connections to Mike Prince, the series' main character. Kai's problems start when, as a result of his involvement in an NFT scam, he becomes the subject of Chuck Rhoades' legal investigation.
The initial goal of Chuck and his squad is to detain Kai for his part in the con. But Kai is able to escape, so Chuck starts a manhunt. Chuck thinks that Mike Prince's political campaign could suffer greatly if Kai is apprehended because Kai's father is a key person in Taiwanese business and politics, and Prince's strong relationship with him could be jeopardized.
As the story progresses, it becomes apparent that Mike Prince faces a problem as a result of Kai's escape. Prince's connection with Liu Sr. (Kai's father) and his presidential campaign would suffer severely if he turned Kai over to the police. In the end, Prince takes the middle road.
He gets in touch with Liu Sr. and strikes a deal. Although Prince guarantees Kai will spend little time in jail, he pledges to turn him up to American authorities. Prince also promises to improve ties between Taiwan and the United States and provide Liu Sr. trade protections worth billions. Kai is turned over to Chuck and his colleagues after Liu Sr. agrees to the proposition thanks to these assurances. With the aid of this approach, Mike Prince is able to maneuver through the intricate web of politics and business while making sure that he keeps his most important allies, despite a potentially hazardous circumstance.
Billions Season 7 Episode 4 Cameo: Al Roker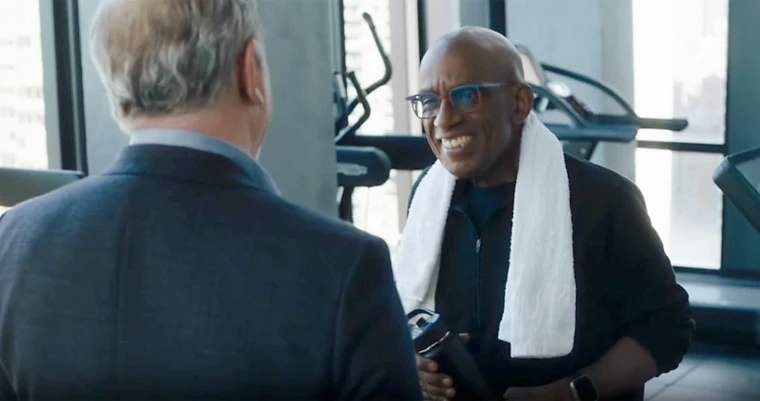 Al Roker, a well-known weatherman and television personality, makes a major cameo appearance in Billions Season 7 Episode 4, dubbed "Hurricane Rosie." Al Roker is a real-life person, therefore his appearance in the episode lends the plot of the hurricane some validity.
Al Roker makes a brief appearance in the episode as the characters are closely monitoring Hurricane Rosie, which could have an effect on the financial markets due to insurance bonds held by Mike Prince's business, MPC. He is shown giving a weather report, talking about the hurricane, and adding to the episode's hurricane-related themes.
Al Roker's cameo is a great addition to the program since it highlights the hurricane's real-world setting and its financial ramifications. Al Roker's appearance in "Billions" serves this aim. It is usual practice for television series to include real-life personalities and experts in their episodes to enhance the authenticity of particular plots or circumstances.
The episode "Hurricane Rosie" illustrates the complex web of relationships, allegiances, and goals that characterize "Billions." Chuck and Prince dance around one another, each assuming superiority. The story becomes even more complex as a result of Wags' risk-taking action, and Wendy establishes herself as a strategic force to be reckoned with.
'Billions' keeps delivering the high-stakes drama that keeps viewers on the edge of their seats even as the storm intensifies. The struggle for dominance in the realm of "Billions" is far from ended with ongoing political campaigns, financial scams, and personal vendettas.
Keep checking back for more exciting events in the upcoming episode, and remember to check tvacute.com for all the most recent "Billions" updates and recaps!
'Billions' Season 7, Episode 3 Recap
Billions Season 7 Episode 5 Recap: "The Gulag Archipelago"