"Barbie," which was co-created by Greta Gerwig and her partner Noah Baumbach, follows the story of Margot Robbie's Barbie as she starts to get restless in her picture-perfect life in the perpetually happy Barbieland. She sets out into the real world with her humorous and endearing boyfriend Ken, expertly portrayed by Ryan Gosling, in search of answers. But before going into Ruth Handler's intriguing story, the film builds to a climax with an incredibly poignant climax.
The movie "Barbie" expertly combines humor with self-realization. Barbie struggles with her ideal existence in Barbie Land during the course of the film. Together with Ken, she sets off on a voyage into the real world to learn more about herself.  Since their return, Ken has established a patriarchy that is based on horses, making the Barbies forget who they really are and believe they only exist to fulfill his wants. Barbie loses control of her life and enters a depressive mood in an effort to demonstrate her feminist utopia to Gloria and Sasha.
Gloria's touching speech on the difficulties women endure, however, motivates the Barbies to get up and fight for their freedom. They devise a strategy to pit the Kens against one another. In the end, Ruth Handler, who created the first Barbie, grants her wish to become a real woman by directing her toward her new human life.
Notably, the story is based on the true story of Ruth Handler, the brilliant creator of the first Barbie doll, who in Greta Gerwig's magnificent production suddenly takes on the role of the Wizard of Barbieland. Let's now explore Ruth Handler's fascinating true story, whose inventiveness gave birth to the iconic doll that has continued to motivate people all around the world.
Barbie's Real Story: Who was Ruth Handler?
Polish-Jewish immigrants Jacob and Ida Moskowicz gave birth to Ruth Marianna Mosko on November 4, 1916, in Denver, Colorado.  She married Elliot Handler, her high school sweetheart, and moved to Los Angeles. They relocated to Los Angeles in 1938, where they started their career as toy manufacturers.
Ruth Handler, the creator of the Barbie doll, serves as a crucial character in Greta Gerwig's film and serves as the model for numerous other plot points as well. The bond between Handler and her daughter Barbara—after whom Barbie is named—is the inspiration for Gloria and her daughter Sasha.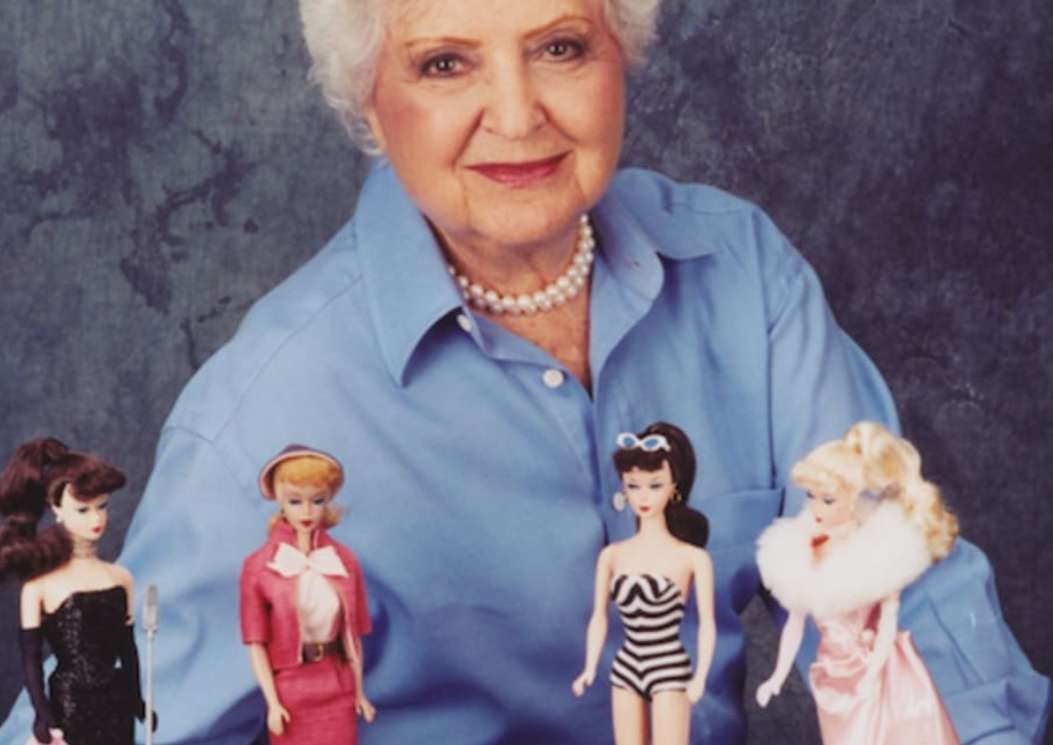 "A Barbie movie is only ever going to be a mother-daughter movie on so many levels because it was Ruth Handler and Barbara — that was the relationship," stated Gerwig in a Time interview. The groundbreaking legacy of Handler at Mattel is also celebrated in Barbie.
Before Barbie hit the shelves, young girls could only dream of playing with baby-shaped toys as they prepared for their future duties as mothers and brides, as depicted in the movie's opening scene, which was inspired by 2001: A Space Odyssey.
Soon after becoming a co-owner of Mattel with her husband, Elliott Handler, with whom she co-ran the firm for 30 years, Handler decided that this vision of a better future for women wasn't sufficient and she proposed the idea of a new kind of toy targeted specifically to girls.
Barbie made her debut in 1959, taking her name from Ruth's daughter Barbara and drawing inspiration from a German doll called Bild Lilli. The pin-up model doll helped girls' dreams to become more expansive because of its impossibly high standards for beauty and long blonde hair, even though its true potential for empowerment would emerge years later.
In a 1977 interview with The New York Times, Ruth Handler stated that "every little girl needed a doll to project herself into the dream of her future."
Barbie's employment choices and appearance started to change after receiving harsh criticism from feminists in the 1970s for contributing to young women's concerns with poor self-esteem, featuring numerous dolls dressed as doctors or astronauts and a greater range of races.
After receiving a breast cancer diagnosis in 1970 and having her left breast amputated, Handler went on to promote early disease identification and even launch a business that makes prosthetic breasts. At the age of 85, Ruth Handler passed away on April 27, 2002, in California.
'Barbie' (2023) Movie Ending, Explained! Is there a post-credit scene in Barbie?