As fans eagerly await the premiere of the 14th and final season of the hit animated series Archer, excitement is running high. The series has won over audiences' hearts over the course of its long run with a blend of humor, intrigue, and colorful characters. The first episode will introduce fans to fresh problems and characters while returning to the series' defining mix of office sitcom meets spy parody.  In this post, (tvacute.com) we'll discuss the premiere date of Archer Season 14 Episode 1 and give readers a preview of what to expect from this eagerly awaited installment.
Archer Season 13 Episode 3: [Saturday] Mommy-Daughter Day
 The first episode of the program is about Sterling Archer, the dapper yet humorous international snoop, beginning his final season of cartoon escapades. The Agency is now run by Lana Kane (Aisha Tyler), a sometimes-lover of Archer. Her goal is to do tasks profitably and with minimal waste in order to better the planet. These admirable goals, however, take on a funny twist because of Team Archer's special dynamics.
Viewers will see both character development and repetition as they watch the characters manage their duties. Lana, who is now in charge of the team, makes an effort to be a different kind of boss than the belligerent and inebriated Malory, but she discovers that she mimics some of Malory's actions. The unmistakable sense that history is repeating itself gives the plot a dimension of coherence and humor.
Archer Season 14 Episode 1: Meet the New Member
Interpol agent Zara Khan, played by Natalie Dew, is a daring addition to the cast. Archer is first drawn to Zara's attractiveness and tenacity, but as mistrust sets in, he starts to wonder about her motives. The job, which involves a group of jewel thieves, turns suddenly into a contest to see who can eliminate the most bad guys while the crew works on it. The introduction of Zara and the challenging task give the show's traditional espionage themes a new twist.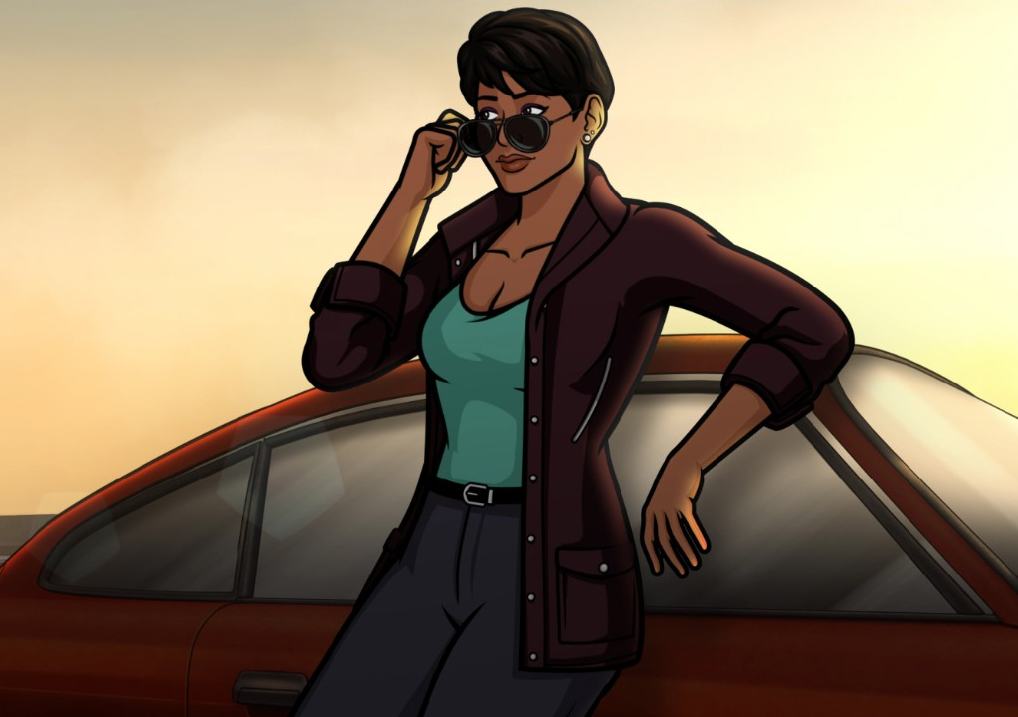 Furthermore, after years of experimenting with other genres, Season 14 completes the series' circle by going back to its original format. Characters illustrate how they have changed or stayed the same over time by fitting into recognizable relationships. The witty, absurdist comedy that has distinguished Archer is once more prominent.
New relationships and dynamics are also introduced in this episode. Zara Khan, a character who plays Sterling Archer's opponent on the field, adds a fresh element of intrigue by playing a role akin to Lana's. A nostalgic touch is also added by the reappearance of well-known characters like Dr. Algernop Krieger, Pam Poovey, and Cyril Figgis, the accountant, in their original roles.
Archer Season 14 Episode 1 Release Date
Archer Season 14 Episode 1 is set to premiere on Wednesday, August 30. At 9:30 p.m. CST, the second episode will air on the FXX network after the first one. The debut will start at 10 p.m. ET/PT for fans in the Eastern and Pacific time zones. Additionally, the day following their television airing, both episodes will be accessible for streaming on Hulu.  The precise amount of episodes for Season 14 has not yet been determined.
There are ways for people who do not typically subscribe to cable to watch Archer Season 14. For live streaming of the premiere, try Sling TV or Fubo TV.
Sling offers a number of channel packages, including Sling Blue, Sling Orange, and Sling Orange + Blue, all of which cost $40 per month. You'll need a Sling Blue or Sling Orange + Blue subscription combined with the Hollywood Extra add-on (an additional $6 per month) in order to access the FXX channel.
However, after a free trial, FuboTV, which is well-known as a streaming service for sports enthusiasts, offers a regular bundle with more than 100 live TV channels for $74.99 per month. Channels like ESPN, ABC, NBC, CBS, TLC, MTV, and others are part of this package. Along with the option to record your favorite TV shows, FuboTV also offers on-demand programs and movies.
Amazon Prime Video also has the most recent episode. You can watch the program on FX's official website or FX Now by logging in with the information associated with your active cable subscription. The day after they air on television, new episodes of the show (along with earlier ones) are available on FX on Hulu. Cord cutters can use live TV streaming services like DirecTV, YouTube TV, and Philo TV to see the newest episodes.
Archer Season 14  Trailer
On August 8, 2023, the official Archer Season 14 trailer was unveiled. The preview gives fans a taste of the changes and fun they may anticipate in the upcoming season. It suggests Lana taking over The Agency and that Archer's carefree lifestyle is finally having an impact on him.
The characters find fresh ways to fit into the formulaic dynamics of the spy-spoof-meets-workplace-sitcom format when the series returns to it. Zara Khan, a new Interpol agent, initially piques Archer's interest with her attractiveness and skill, but as the mission progresses, his mistrust deepens.
Fans should anticipate a blend of the sharp, absurdist humor that Archer has become known for in this, the show's final season. Season 14 is expected to bring the long-running series to a fitting finale with its blend of espionage and workplace relationships.
Archer Season 13 Episode 7: Archer ignores a great way to avoid capture.