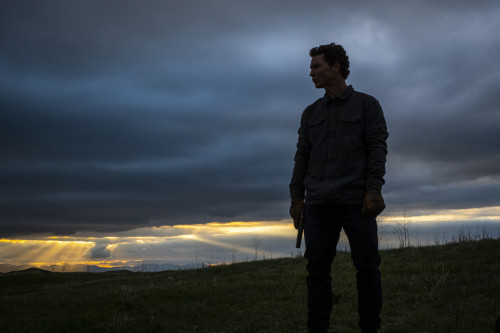 The American crime drama TV series Animal Kingdom needs no introduction, everyone knows it, and just waiting for the new season to arrive. There are going to be more family twists and turns in Season 5 than Animal Kingdom has given in the last season. At the end of the final season 4 episode of Animal Kingdom, an enraged and unmarked Smurf orders Pope (Shawn Hatosy) to kill him, and Pope refuses but before Smurf (Ellen Barkin) can make good on his threat, his grandson Jay (Finn Cole). shot and killed him. As shocking as Smurf's death was, it will have a huge impact on the fifth season of Animal Kingdom, and the consequences are going to be tremendous. So here tvacute.com is going to give all the information about season 5 and its first episode that we have collected for you. Plus a short recap below. (Updated)
What is the plot of "Animal Kingdom" Season 5? Let's have a look at it –
In "Animal Kingdom" season five, Pope (Shawn Hatosy), Craig (Ben Robson), Deran (Jake Weary), and J (Finn Cole) is still dealing with the fallout from the events surrounding Smurf's death, including family members out for revenge. With their kingdom without a leader, the Cody family struggles to maintain their fragile alliance and to see which of them will come out on top.
Meanwhile, they search for more information on Pamela Johnson whom Smurf made the beneficiary of her estate. And back in 1984, an increasingly volatile 29-year-old Smurf is forging her own path raising Pope and Julia and leading the charge on dangerous jobs with new and old friends.
Animal Kingdom Season 5 Cast
Ellen Barkin, as the main character Janine "Smurf", is shot by Jay in Season 4 (to die on his own terms with terminal cancer), however, she may appear in flashbacks. In addition, recurring, Leila George as Young Smurf and John Beaver as Young Jake will also appear in Season 5. Shawn Hatosy as Pope, Ben Robson as Craig Cody, Jake Weary as Deran Cody, Finn Cole as Joshua "J" Cody.
After knowing the plot and cast, let's move on to Animal Kingdom Season 5 Episode 1. "Red Handed" has been given the title of this episode, which mourns the loss of Smurf. How to run life without her, other family members are trying to take revenge.
Additionally, TNT announced on January 14, 2021, that the show would return for a final sixth season, with Kevin Kosolak and Darren Mann as the younger versions of Pope and Scott Speedman's Hawk, respectively.
Animal Kingdom Season 5 Episode 1 Photos
Animal Kingdom Season 5 Episode 1 Release Out
"Animal Kingdom" Season 5 will Premiere on Sunday, July 11 at 9 pm ET/PT OnTNT which is the parent network of the series, apart from this you can watch all the previous seasons of Animal Kingdom on Amazon Prime Video so that it is better to watch the new episodes TNT.
Animal Kingdom Season 5 Trailer
On 19, May, the full trailer is released by TNT. Watch this trailer. Stay Tuned with us for more updates.
 Animal Kingdom: Seasons 1-4 [RECAP]  in just less than 4 minutes