Previously on Billy Baker: His loved ones were still reeling from his tragic passing… In a shocking turn of events, All American Season 5 finale has been struck by yet another tragedy. As is customary for The CW drama, the season finale left viewers on the edge of their seats with a life-or-death cliffhanger. This time, it was Patience who found herself in the crosshairs, leaving fans wondering about her fate until the next season. This is a familiar pattern for the show, as seen in previous seasons with Coop's shooting in Season 3.  (tvacute.com) Here is a rundown of how the All American Season 5 Episode 20 Recap comes to an end.
All American Season 5 Episode 20 Recap
Olivia's departure for a three-month internship in London has left Spencer reeling. On Olivia's last day in the States before heading to London, Spencer (Daniel Ezra) orchestrated a day full of delightful surprises to celebrate the occasion. As they navigated through The Vortex, they kept up the facade of being "just friends" to everyone around them. As Olivia (Samantha Logan) prepared to depart, Spencer fumbled with his words, only managing to offer a lackluster and purely friendly "Take care!" as she exited. In a heart-to-heart conversation later that night, Jordan urged Spencer to express his emotions to his loved ones, emphasizing the brevity of life and the importance of seizing the moment. This poignant reminder echoed the painful lesson they learned from Billy's passing.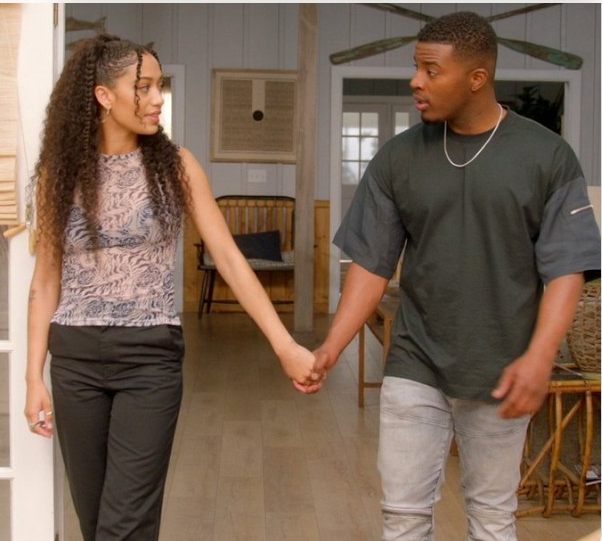 Spencer rushes to the airport, where he catches Olivia just in time before she boards her plane. At long last, he bared his soul to the girl. He revealed that their split was solely due to his desire for Olivia's happiness, but in reality, Spencer has been utterly wretched without her. Olivia was overwhelmed with emotions and contemplated not boarding her flight to London. However, Spencer refused to let her give up and assured her that he would be there for her when she returned. They shared a heartfelt kiss before Liv departed for her flight.
After receiving some much-needed motivation from Olivia and Grace, Laura began to consider the possibility of exploring opportunities for teaching at Golden Angeles University.  Olivia agreed with Coop that Laura should try to instruct. Rather than wallowing in the emptiness of the house, Grace suggests that Laura keep herself busy. An anxious Jaymee seeks counsel from Layla. Coop is more likely to approach Skye if he is patient. For Olivia, Grace sewed together a blanket from Billy's old tees.
In the finale episode of All American, the audience was presented with an intriguing mystery to unravel. Whose dazzling engagement ring did JJ stumble upon in a plush box at the beach house? As Jaymee laid her eyes on the ring resting on the kitchen counter, she immediately jumped to the conclusion that it belonged to Asher. This sent her spiraling into a state of confusion and uncertainty. As much as she adores Asher, the idea of marriage seems outdated to her.
A ring or a document isn't necessary for her to fully commit to her significant other. Luckily, Jaymee finally came clean to Asher about the ring she had seen earlier, which had been causing her to act strangely all day. As it turns out, the ring was not his after all! In a dramatic turn of events, Asher not only concurred with the notion that marriage is not a prerequisite for commitment, but he also had some thrilling news to share from Jaymee's physician. It's a boy! 
All American Season 5 Episode 20: Ending!
And what about that ring? It belongs to Jordan! In a shocking turn of events, he got down on one knee and proposed to Layla. Despite their age difference, Layla surprised everyone by saying yes! As a devoted supporter of Team Jordayla, I must express my concern regarding Jordan's recent personal struggles.
At the end of the episode, Patience finally comes face to face with her stalker fan Miko in the final moments of the episode. Despite having no contact with Miko throughout the hour, Patience's world is turned upside down when she opens the front door of the Baker house and is suddenly attacked by her assailant. Miko plunges a knife into Patience. Will Patience survive this terrifying encounter? Until Wait for Season 7.
What just happened!?! 🤯 Thanks for watching the season finale of #AllAmerican. Stream free tomorrow only on The CW! pic.twitter.com/80dmPIrnOW

— All American (@CWAllAmerican) May 16, 2023