All American Season 4 Episode 18 will release on The CW on Monday, May 9, 2022, at 8 p.m. ET. Spencer will be preparing for his next NIL excursion in this episode, while Olivia is preoccupied with her next narrative. Meanwhile, Jordan's plans with Layla go awry, Billy is concerned about his work, and Coop and Laura assist one another.  
In All American Season 4 Episode 17, Spencer and Olivia couldn't find the time to catch up on each other's life, despite rapid modern communications. They finally found time in their busy schedules to go on a picnic in the afternoon. Olivia had made plans for a work-related gathering. She made the wise decision to consult with Billy.  (read the recap below) Now is the time to figure out what's going on. What Will happen next?  At www.tvacute.com, we have everything we know about All American Season 4 Episode 18.
Are You Ready for All American Season 4 Episode 19: "Murder Was the Case"
All American Season 4 Episode 18 Recap
All American Season 4 Episode 18 Spoilers
Next week, on All American season 4 episode 18, there will be a story named "Came Back For You." The return of Simone in All American Season 4, Episode 18. Jordan and Layla will continue doing whatever it is they're doing. They're having a good time together, but Jordan appears to have forgotten about someone else in his life. In tonight's episode, Simone has returned from college. She wants to visit Jordan, but it appears that he does not want to see her. Is this going to be the end of their relationship?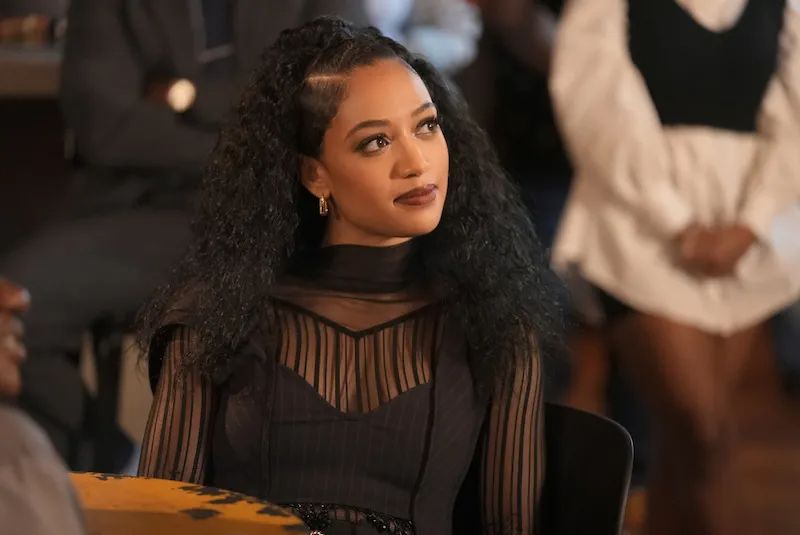 Meanwhile,Olivia has been very dedicated to her career. but it threatens to overshadow everything else in her life. She's been dealing with the consequences of her mistakes for the past few episodes, but it all appears to be coming to a head in tonight's all-new episode 18. Olivia strives to advance in her career in the new episode. Who is she going to irritate this time? Is she willing to risk it all for the sake of a story?  Meanwhile, Coop and Laura discover they might be able to help each other. It'll be intriguing to see them team up in the new episode after watching them work together previously this season. 
All American Season 4.18 Synopsis: – "SEEING THINGS DIFFERENTLY – Spencer (Daniel Ezra) is ready to take the next step in his NIL journey, but everything could be at risk before it has a chance to get started. Olivia (Samantha Logan) gets caught up in her story and quickly learns it could cost her everything. Jordan (Michael Evans Behling) gets a surprise that throws a wrench into his plans with Layla (Greta Onieogou). Billy (Taye Diggs) is worried about his job and gets some sage advice that leads him to come up with a new plan. Meanwhile, Coop (Bre-Z) and Laura (Monet Mazur) realize they could help each other in an unexpected way."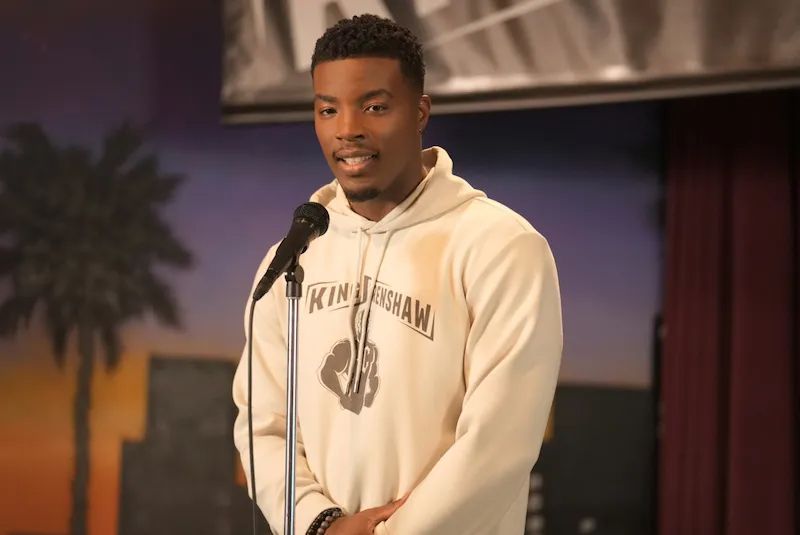 All American Season 4 Episode 18 Release Date
All American Season 4 Episode 18 will release on The CW on Monday, May 9, 2022, at 8 p.m. ET. You can also stream the show on live TV and VOD platforms such as YouTube TV, DirecTV, iTunes, Xfinity, Hulu LiveTV, Fubo TV, Spectrum, Google Play,  Microsoft Store, and Amazon Prime Video. Netflix users can also watch previous seasons. Season 4 will soon be available on Netflix, just like previous seasons of the drama, but not until after the season has aired on broadcast television. Season 4 of All American will premiere on Netflix in 2022.
All American Season 4 Episode 17 Recap
Billy tells Jordan that he's being overly sensitive over people appreciating Wade, especially Spencer. Sabine gives Patience flowers. Spencer and Olivia have a picnic together. Coach Montes wants Asher to scout Spencer and the GAU offense thoroughly.  In regards to the scouting report, Asher is putting pressure on himself. Skye and Coop have their first date. The picnic is canceled due to lifestyle changes that neither Spencer nor Olivia were aware of. Jordan and Layla are planning a vacation to San Diego so she can see Carrie for the first time. Spencer gets invited to a business party that Olivia is holding. Asher runs his scouting report by Billy, who advises him to probe deeper into the opposition's weak places. Jordan and Layla participate in a pickup football game at Layla's request. At Olivia's work gathering, Spencer feels left out. When Coop can't stop talking about Patience, Skye goes out. Spencer understands just how little he knows about Olivia at this point. He's worried that they're moving apart. Spencer receives Asher's scouting report on him, and the two argue about the intimate details Asher included. Olivia inquires about Billy and Laura's work-life balance when they were younger. He informs her that all they have to do now is keep trying to adjust their trajectory. Carrie tells Layla that she is still alive because to her friendship. Over funnel cake, Coop and Patience agree on ground rules for friendship. Billy warns Spencer that everything he does from now on will be scrutinized. Spencer informs Asher that GAU and Coastal California must be separated in their residence until after the homecoming game. Coop is given a second opportunity by Skye. Layla appreciates Jordan's perseverance. Spencer and Olivia decided to put more effort into their relationship.