While "Alert: Missing Persons Unit" does a good job of encapsulating the greatest parts of the genre and therefore should find an appreciative audience. By the hour mark of the premiere of Season 1 of Alert: Missing Persons Unit, the show had already established a strong cast, led by Dania Ramirez and Scott Caan, who had excellent chemistry as leads, and also provided intriguing case premises, compelling supporting characters, and a compelling mystery. Is this young man they think is Keith (Graham Verchere), or someone else? If that's the case, we'd like to know where he's been and what brought him back now. Nikki, played by Ramirez, is undeniably the most important character in the show and in the MPU as a whole. In a flashback, we see her breaking the news to Jason that their son had been kidnapped. The MPU, she said, was the one to provide an explanation.  (tvacute.com) Here is all you need to know about the conclusion of the Alert Missing Persons Unit Episode 1 titled "Chole", in case you missed any of the exciting moments.
Alert Missing Persons Unit Episode 2 Release Date, Time and Promo
Alert Missing Persons Unit Episode 1 Recap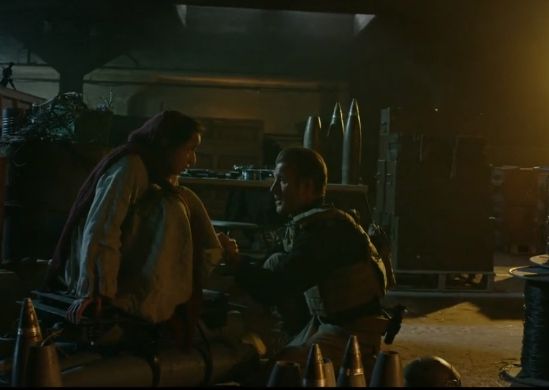 The first scene of the show is Jason rescues a young girl who is on an exploded bomb while on a mission in Afghanistan. They intended to kill a man, and they were successful, but Jason rescued the girl, who he claims is around the same age as his son. Jason's wife Nikkie phones to inform him that their son Keith has been kidnapped as the team is celebrating a successful mission. After she breaks the news to Jason, he makes a vow to go back home and look for his kid. Suddenly, it is six years later. Jason is now working in private security. Despite the fact that they are divorced and separated and both of them are in other relationships, Jason will not sign the divorce papers. After discussing how their marriage couldn't withstand Keith's kidnapping, they sign them. Nikkie must cooperate with her team—the same ones who previously notified her about her own son—to discover a teenager named Chloe about whom she has received notifications.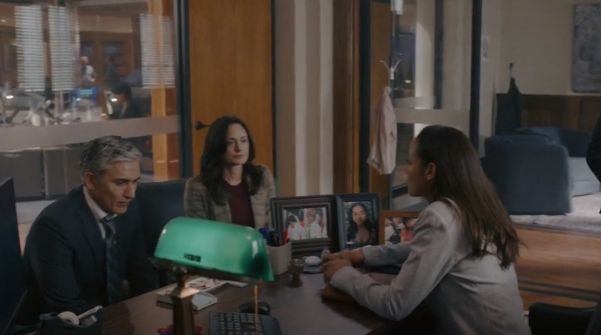 Mike (Ryan Broussard) is the team member that doesn't agree with Kemi's religious procedure and practice of praying and performing a ceremony before beginning each case. When Chloe's parents arrive to speak with Nikki, they are upset and appear to be blaming one another. The mother wants to watch the video they have of Chloe's kidnapping. They receive a call that she has been spotted in a hotel, so they go there to find her. However, a man in the lobby warns whoever is in possession of her. As Mike and Nikki pursue the kidnapper on foot, Nikki jumps over the railing and into the pool to get closer to them. Chloe is saved when Nikkie catches up and shoots out the window. Jason and his girlfriend want to start a family, so they are visiting a reproductive clinic to get checked out and provide a sample. In the MPU bullpen, Mike pops the question to Nikki, and she accepts. While everyone is having a good time, Jason arrives to inform Nikki that he received a text message from Keith with a picture stating that he is alive.
Nikki is afraid of getting her hopes up because she doesn't believe it's their son. Jason sneaks into working the case with the squad once he notices that the kidnapper is wearing a ring that indicates his affiliation with a terrorist organization. The abduction will still take place, the terrorist assures them. When Nikki and Chloe are in the elevator, two men attack them. The second man takes Chloe again after she shoots the target. Finally, the wife reveals to them that Roger works for a fake company for the CIA and that this is why Chloe is being abducted. Jason tells Nikki that he doesn't want another child, so he lies to his partner June. Jason is informed by Nikki that he will be joining the squad. Kemi (Adeola Role) deduces that Keith's photo was taken in Las Vegas. She zeroes in on a certain hotel. They arrive there, but it's empty. When my phone rings, an unknown caller wants $1,000,000 and gives me instructions. Nikki believes they are being tricked. And the debate over whether to believe it continues.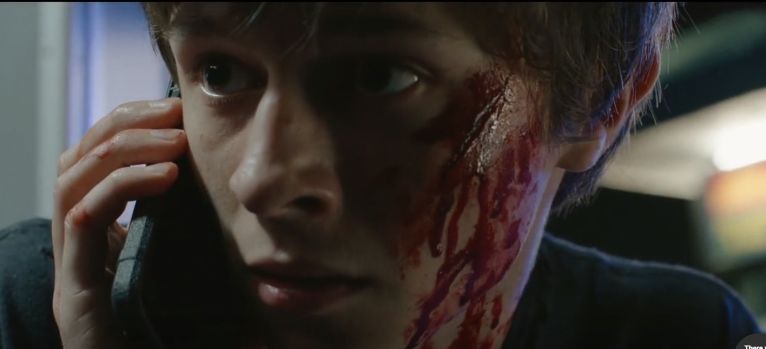 Roger explains to them that his duty was to pick targets for a terrorist group to kill, and that's why his daughter was abducted. To prevent a terrorist attack and Chloe's murder, they influence the terrorist they are holding in jail. They have Chloe strapped with a bomb. To defuse the device, Jason calls an old army buddy who now sells mattresses. In order to warn the authorities to the whereabouts of the terrorist in the crowd, Mike Kemi used the Lost Persons mass warning system to show an image of the terrorist. Mike kills the assailant. Chloe is reunited with her family by them. Keith phone calls Jason. They search quickly and locate him there. Seeing him makes Nikki believe in him at last. Keith is reluctant to discuss his abductor. They take him back home. While Sydney is delighted to see him, their dog continues to bark since it doesn't recognize him. Keith is added to the Found board by Mike, to the delight of everyone. When Mike goes to check on Nikki, he notices them rejoicing through the window and feels uneasy about Keith's return and J's presence. Keith begins destroying the book detailing his kidnapping.
What happens at the end of Missing Persons Unit Episode 1? Do Jason and Nikki locate Keith? Explained!
Yes, after calling Jason for assistance, Keith is located by Jason and Nikki. After six long years, the couple arrives at the crime scene to embrace their son. Nikki encounters her long-lost son and instantly loses all uncertainty and trepidation. Despite being hurt and battered, Keith is still alive. When Jason and Nikki finally get to meet Keith, they are ecstatic. They take him home with them in an effort to live a normal life with their family. Sidney is also thrilled to have her brother back at last. In addition to viewing old family photos, Jason and Nikki enjoy their son's return. As Jason and Nikki get closer after the ordeal, Mike feels left out. As the Grant family finally comes together, the future of Nikki and Mike's engagement is in doubt. The big question is whether Jason and Nikki will get their divorce annulled. The primary cause of their marriage's breakdown was Keith's disappearance; now that he is back, they can concentrate on patching things up for the benefit of their children.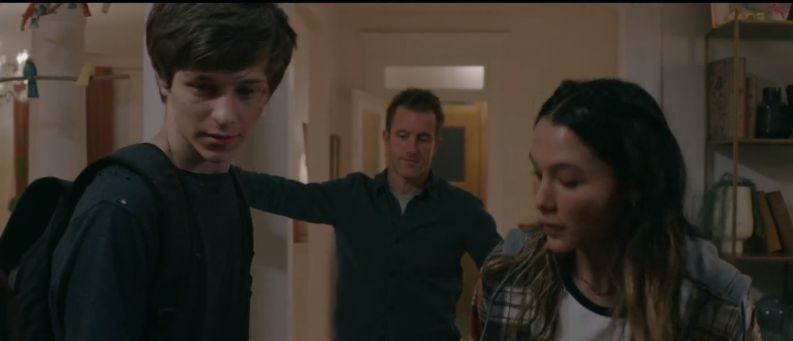 Unexpectedly, we witness Keith destroying a diary that has been scrawled in a child's handwriting. In order to learn more about himself, he reads the notes and turns the pages. This suggests, however, that he is not Keith after all. He appears to be a fraud who is pretending to be Jason and Nikki's son because he needs a diary to know every detail of Keith's life. As we continue exploring, we discover that their dog also barks when Keith gets home from work. Dogs are excellent character evaluators and can distinguish between friends and enemies. They didn't find Keith; they discovered someone altogether different.
Alert Missing Persons Unit Episode 1 Recap: Chloe's Case Explained!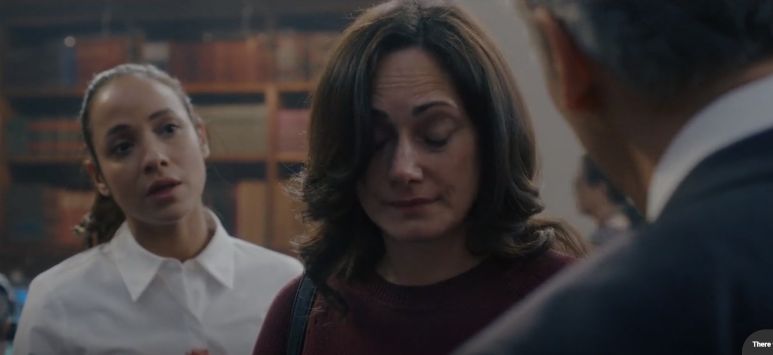 An anonymous report that depicts Chloe's kidnappers in a motel is given to the MPU. The crew prepares to raid the location. At the reception desk, one of the kidnappers informs his accomplices that the cops are on the way. Chloe is taken, and they leave through the back gate. The offenders are captured by the MPU in time. When they question the suspect, they learn that he has connections to a terrorist organization in Libya that is unrelated to the crime. Chloe's parents are brought in by Nikki for additional interrogation. The father eventually admits that he is a CIA operative and has previously worked to combat the terrorist organization. His daughter was taken, and it appears that the kidnappers are getting even by taking her. As they continue to question the suspect, he reveals their grand strategy to murder thousands of people alongside Chloe.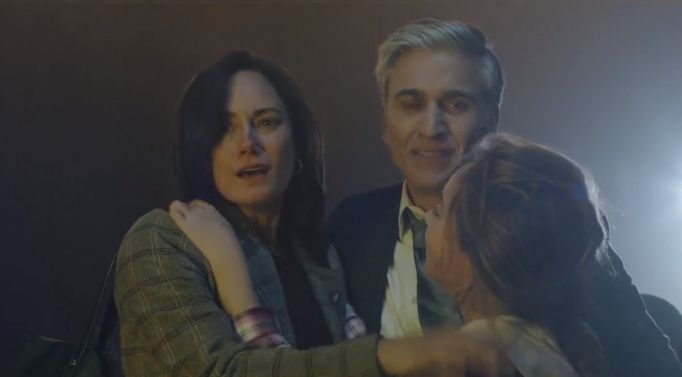 The team travels to the concert where the kidnappers have a bomb hidden. The episode ends on a poetic note as Jason must once again blow a bomb and save a child, exactly as he did at the beginning of the show. While Mike kills the final suspect, Nikki and Jason carefully sever the lines. Chloe is at last reunited with her parents in a joyful spectacle. Additionally, the organization uses incredibly sophisticated tools to track Chloe. The team uses every tool at its disposal to save lives, including topographical engines that can pinpoint a site to its precise coordinates and face recognition software with aging capabilities. Even social media today is really important because when someone goes missing, people contribute pictures and facts about what they may have seen. At some point, onlookers and common people assist in solving various facets of the case.