Creator Quinta Brunson's Series Abbott Elementary, which is set in a Philadelphia primary school, stars Brunson as Janine Teagues, an enthusiastic teacher determined to change the lives of her pupils. Ava Coleman (Janelle James), the inexperienced principal, Barbara Howard (Sheryl Lee Ralph), an experienced teacher with a wealth of knowledge, Melissa Schemmenti (Lisa Ann Walter), a Philly native with important connections, Jacob Hill (Chris Perfetti), a young coworker who was hired with Janine, and Gregory Eddie (Tyler James Williams), the recently hired full-time teacher, all make their return to Abbott Elementary in season 2. In Abbott Elementary Season 2 Episode 10, Jacob crashes Barbara and Melissa's annual holiday dinner and in the process learns to understand the true meaning of Christmas. Janine is persuaded by a friend to visit a well-known hookah club where she runs across unexpected coworkers.
Abbott Elementary Season 2 Episode 10 Recap
The final day of classes before the holiday break is depicted and Janine makes the effort to bake culturally appropriate sugar cookies for her students, including a blank cookie for one of them who is a Jehovah's witness. Jacob's boyfriend is teaching the kids carols in the meantime. Since this is Janine's first Christmas as a single person, Erica straightens her hair, gives her a makeover, dresses her up, and takes her out to meet some males who want to be rubbed on. After school, they're going to a hookah lounge, where Erica says they're going to "hoe." Ava arrives in the teacher's lounge holiday exchange wearing a sexy Santa suit after being announced by Mr. Johnson. Mr. Johnson received a bust of his face from Janine, while Melissa gave him Dallas Cowboy bobbleheads to trample. Ava received many gifts since she didn't want to take a chance on a subpar present.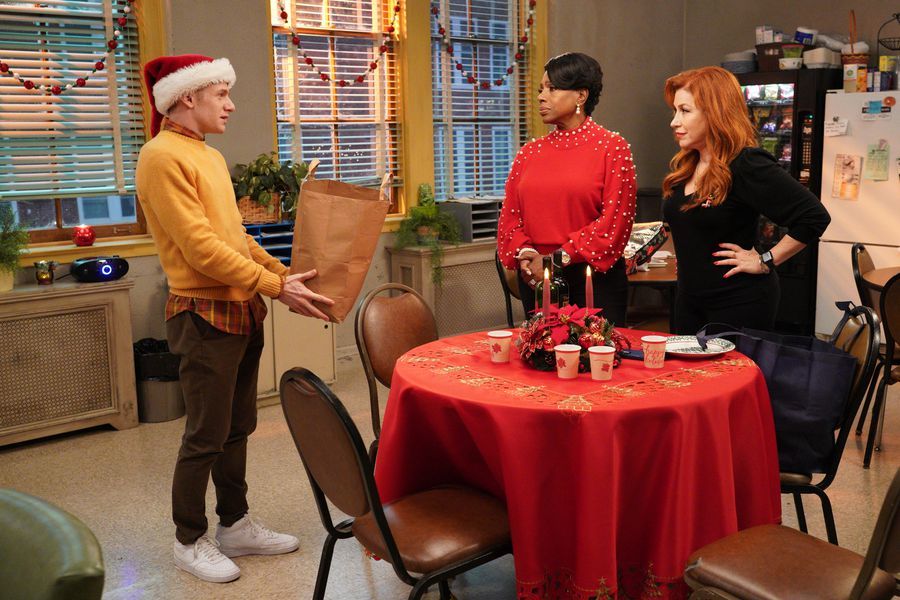 After school, Melissa and Barbara host an annual holiday party with wine and cheese. Jacob would like to join them because he is staying at home, but Melissa yanks Barbara away before she can invite him. Janine departs the celebration early and says she will miss Gregory throughout the break. Melissa is displeased to see that Barbara invited Jacob to the after-school party despite not wanting to do so. Meanwhile, Janine encounters Gregory, his friends, and Ava while waiting in line for the hookah bar. Ava cuts in front of them with her affluent pals. Erica is moving to the DJ's Christmas trap mix at the hookah bar, but Janine feels restrained because her coworkers and boss are present. Ava is already having a good time on the dance floor with a hottie, and Erica explains that it isn't a huge problem. Gregory advises his friend not to hit on Ava and feels uneasy when his guy wants to make out with Janine. Gregory tries to strike up a discussion with Janine when he notices that she is alone in the chair, but instead makes things worse by bringing up Amber.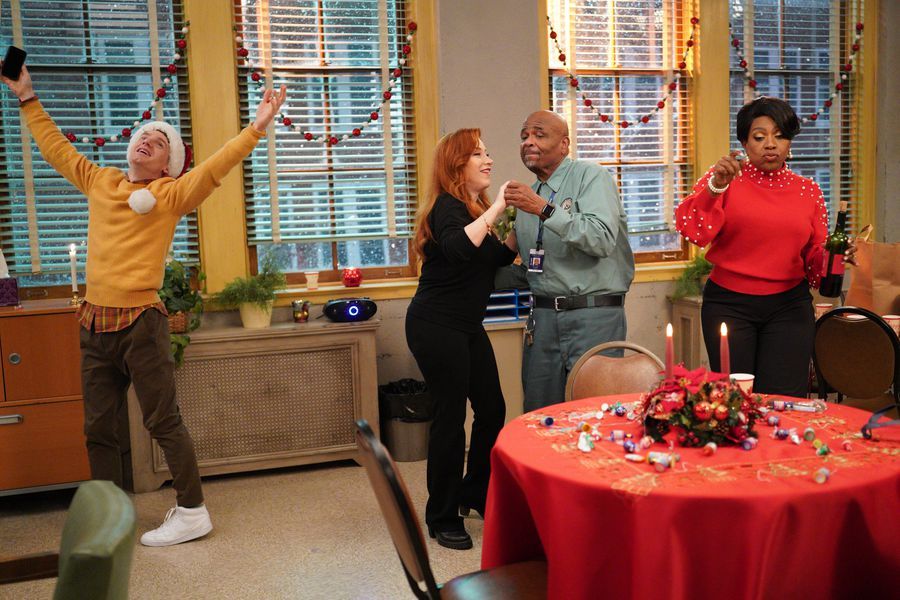 Finally, he invites her to go dancing. Melissa is upset that Jacob has disrupted their secret custom at school, especially after listening to his lengthy justifications for the holiday. Melissa creates an explanation when Mr. Johnson shows up and flees outdoors with Barbara, locking the janitor with Jacob. Janine and Gregory are having a very awkward time conversing in the lounge until Erica steps in to save the situation. Janine agrees to try since she has been building up to going out alone for months until Erica tells her that she is a single woman who wants to shake some ass. Mr. Johnson criticises Jacob's holiday attitude when Barbara and Melissa are absent from the room. Jacob acknowledges that he doesn't have many happy Christmas memories, but Mr. Johnson assures him that if he will just stop being such a downer about everything, he still has a chance to create one. Gregory and Janine are dancing on each other when Ava watches them getting closer and closer together on the dance floor.
Ava interrupts Gregory and Janine as they work together after performing a double take when she finds her work husband dancing on her work enemy. Gregory and Janine both leave the house to get some air because they are feeling ashamed. Gregory tells Janine that even though she doesn't know it, she is lovely as they are outside in the snow. When Gregory receives a call from Amber and must go, they begin to grow close and almost kiss. Jacob delivers Melissa and Barbara scratchers, candy, and other treats because he felt awful about snubbing their annual ritual. When he shares his unhappy Christmas memories, Melissa and Barbara embrace him and express gratitude that he thought of them.