Carlos (Rafael L. Silva) and T.K. (Ronen Rubinstein) found the ideal wedding location but their challenges faced did not end. The second episode of the fourth season of 9-1-1: Lone Star seems to bring us one step closer to the resolution of Carlos's past. In 9-1-1 Season 4 Episode 1, surprised the engaged pair by bringing in Iris, who is actually Carlos' hidden wife. After that, the writers made the decision to throw everything out the window at the very end of the episode. After all, nobody seems to know for sure where Iris Blake is.  (tvacute.com) Here is all you need to know about Is Iris missing or dead? in case you missed any of the exciting moments.
What happened in 911 Lone Star season 4 episode 2?
After hearing Iris say she needed time to think about whether or not signing divorce papers was a good idea, he became anxious. However, his worries subsided when she described why an annulment would be preferable. If I file for your divorce, I'd be admitting we were married, and we weren't really," Iris said to T.K. That we were would be incorrect. More importantly, you are not good enough to be Carlos' second wife. If anyone should be his priority, it should be you. She continued, Our marriage was a sham, but yours will be real.
In the final few minutes of In 9-1-1 Season 4 Episode 2, it was revealed that Iris had gone missing. The revelation came about as the episode was winding down. Ideally, that would have been the series' final scene. Unfortunately, this being Lone Star, Carlos then received the distressing phone call that Iris' automobile had been discovered abandoned in a tent city. As a result, the whereabouts of Iris Blake has become a fresh mystery.
Where is Iris Blake?
Even though Iris isn't deliberately holding things up for Tarlos at the moment, her absence undoubtedly has. Finding the woman who hasn't taken her medication for two weeks must be a priority for her, so her absence likely has something to do with that. She had promised to meet the woman later, but when she arrived at the homeless camp, her vehicle was empty. Iris has recently put her life back on track, and she is now at a place where she is healthy and happy. It is terrifying to think that someone may have abducted her or harmed her in some way.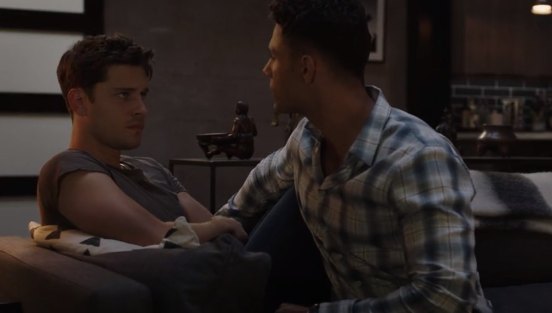 What else, though, could account for her disappearance so suddenly? So far, she's been fine, so it seems unlikely that she suddenly stopped taking her medication and ran away. We know that anyone looking into her disappearance will consider her history and may conclude that she simply vanished without a trace. and as a result, they may be dismissive of the disappearance itself. They might infer that she suffered a mental breakdown after her marriage to Carlos ended or after other traumatic events in her life.
In a disturbing turn of events, Iris's disappearance compels Carlos to once again look into it and try to locate her. But it's feasible that this potential plot thread may also bring up Carlos's career as a detective again. In light of the fact that Iris has vanished once more and may be in perilous circumstances, the fact that she was unable to provide her approval for the annulment or postpone the wedding of Tarlo and Iris is a relatively minor setback.