9-1-1 Season 6 Finale: A pivotal character will make their return in the 9-1-1 season 6 finale of first responder drama, according to the EP Kristen Reidel. In spite of the fact that episode 6.10 ended on a big cliffhanger with Evan "Buck" Buckley's (Oliver Stark) life in the balance after being hit by lightning, a brighter surprise is promised for the remainder of the season.
Executive producer Kristen Reidel hinted to TVLine that a returning character will be seen in the season 6 finale of 9-1-1. But, Reidel makes it clear that it won't be Abby played by Connie Britton. Read what she had to say in the passage below:
"This is a spoiler for way in the future… We will see someone in the finale that we met many seasons ago, and this unexpected person will return in a way that I think is kind of cool… I will clarify that the character is not Abby."
A recognizable character is likely to make an appearance in the sixth season finale of the Fox procedural, which is currently titled "Pay It Forward." This is a plot twist for the distant future. In the last episode, a character we've known for a long time will make an unexpected comeback. The return of Anirudh Pisharody as Ravi Panikkar in the second part of Season 6 is another piece of concrete 9-1-1 news, as the character has not been seen since the season finale.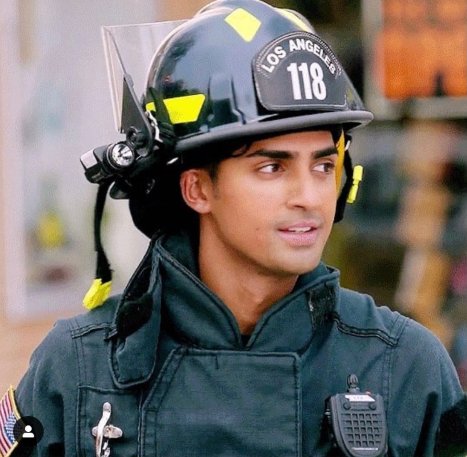 Reidel says this to the character, "He's been away doing some cool stuff," Reidel says of the character. "We'll see him again and get him back on the winning team for a bit."
In the series 9-1-1, Anirudh Pisharoody portrays Ravi Panikaar (aka Probie). Ravi made his television debut as a guest in the sixth episode titled "Jinx" of 9-1-1's fourth season. On February 22, 2021, it aired. and has since appeared frequently. Ravi is a 118 firefighter on probation. As a young child, he battled cancer, and he spent the majority of his youth in and out of hospitals.
Anirudh Pisharoody has been in television programs like Big Sky, Last Man Standing, and The Goldbergs in addition to Never Have I Ever and 9-1-1. Also, he performed Aladdin in the well-known YouTube sketch show Completely TV.
Learn more about the tvacute! a recounting of more events here. Do you like the story? Sign up for our newsletter to receive more articles just like this one emailed to your inbox on a regular basis.