If you enjoy suspenseful horror and mystery stories, you're in for a real treat. A Spanish television series called "30 Coins" (pronounced "30 monedas") explores the themes of dark conspiracies, exorcism, and suspense. Álex de la Iglesia created this series for HBO Europe, which debuted in November 2020 and captivated viewers with its gripping story. With a highly anticipated second season that promises even more thrills and chills, it has returned. tvacute.com knows all there is to know about everything.
30 Coins Season 2 Plot
For those who are unfamiliar with the show, "30 Coins" centers on Father Vergara, an exorcist banished to the isolated Spanish hamlet of Pedraza due to his troubled history. A sequence of eerie and unexplainable paranormal incidents ensnares him in this tiny, serene village. Alongside Paco, the mayor of the town, and Elena, a restless veterinarian, the show takes us on a journey where they encounter a global conspiracy involving the thirty silver dollars paid to Judas Iscariot, the apostle who betrayed Jesus.
The plot continues where the first season left off. The majority of people living in Pedraza are insane and are kept in a mental health facility. As Paco tends to Elena in a Madrid hospital, he struggles with guilt for her state of unconsciousness. Our team of heroes must take on a formidable new foe as the evil grows, adding to the dark mysteries surrounding the cursed coins.
30 Coins Season 2 Episode 1 Release Date
The first episode of "30 Coins" Season 2 will air on Monday, October 23, 2023 on  Max. Fans can embark on an enigmatic adventure into the town of Pedraza at 6:00 P.M. PT, 9:00 P.M. ET, 2:00 A.M. BST, and 3:00 A.M. CEST starting from anywhere in the world.
The second season is prepared to step up the drama after the first kept us on the edge of our seats. When the mysterious exorcist Father Vergara faces off against a new generation of demonic enemies, the drama, when it premieres on HBO Max, is sure to keep fans interested. The secret of the cursed coins grows along with the "30 Coins" universe.
30 Coins Season 2 Episode 1 Cast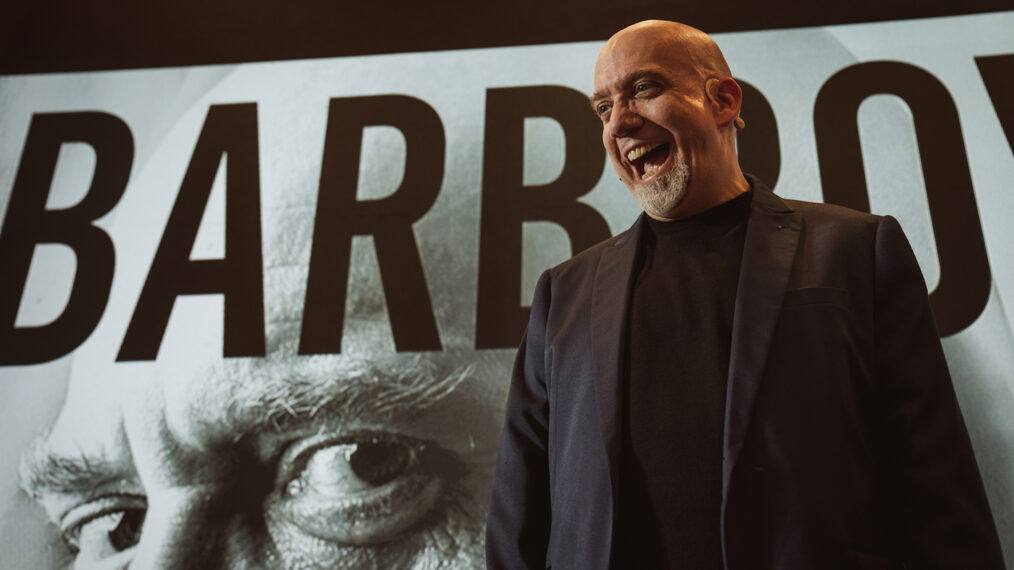 The ensemble of "30 Coins" in the first episode of season two is quite remarkable. Paul Giamatti, who is well-known for his outstanding roles in "Billions" and numerous other noteworthy movies, will be joining the group. He assumes the role of Christian Barbrow in this exciting series, an American tech and business mogul whose mysterious demeanor brings a fresh level of mystery to the program. A man "so perverse that even the devil fears him," Christian Barbrow is sure to chill us to the bone when he shows up in Pedraza. Along with Najwa Nimri as Haruka.
Eduard Fernández, Megan Montaner, and Miguel Ángel Silvestre are all coming back to play new roles. We can anticipate thrilling performances that will envelop us in the chilly atmosphere of "30 Coins" Season 2 with this incredible lineup.
30 Coins Season 2 Episode 1: What to Expect
It's important to know what to expect from the first episode of the upcoming second season. In the first episode titled "El pueblo fantasma", "Haruka," Salcedo teams up with an enigmatic YouTuber to look into the strange relationship between the NRK corporation in Pedraza and a mental hospital where a number of patients are still detained.
In the meantime, Paco is caring for Elena, who is in a coma and has terrifying nightmares. She speaks with Father Vergara in the middle of a dark, monster-filled palace as a result of these dreams. The dark and mysterious story promises an engrossing mix of intrigue and terror that will leave audiences wanting more.
30 Coins Season 2 Episode 1 Synopsis: Haruka, a YouTuber, investigates with Salcedo the strange involvement of the NRK company in the town of Pedraza and in a psychiatric institution in which several inhabitants of Pedraza remain admitted. Elena, in a coma and under Paco's care, suffers strange nightmares in which she talks to Vergara in the middle of the rooms of a sinister palace inhabited by monsters.
With the cast confirmed, the release date established, and an intriguing premise, "30 Coins" Season 2 Episode 1 is ready to transport us to a memorable otherworldly adventure. Fans of the series are guaranteed a spine-tingling experience thanks to the well-seasoned ensemble and a plot full of unexpected turns. Immerse yourself in this amazing world of the unknown immediately, as the secrets surrounding the cursed coins continue to unfold. Set October 23, 2023, as the day of your calendar adventures, and get ready for an experience that will no doubt fascinate and horrify you. The first episode of "30 Coins" Season 2 is expected to push the envelope in the horror genre and leave us wanting more.